Gartner in plastic packaging U-turn greenwashing warning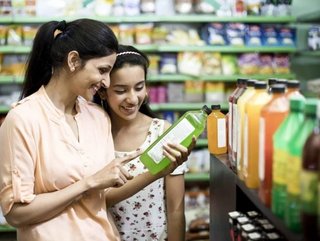 Gartner says corporate efforts on cutting plastic usage in packaging has hit the buffers because most plastics are not recyclable, and that for those that are, there is insufficient recycling infrastructure to handle them, and that the aftermarket for recycled materials is also immature.
Gartner says businesses en masse are ditching 'unworkable' programmes to cut plastics usage in packaging, and that many will face greenwashing storm
A fifth of organisations will have ditched initiatives on plastic usage in packaging by 2026 predicts Gartner, who warns the move will leave many organisations facing accusations of greenwashing.
"Missing targets will have repercussions in the public eye," says John Blake, senior director analyst with Gartner Supply Chain.
Blake adds that organisations that embrace a "more realistic, affordable and effective approach" will be afforded some protection against a greenwashing storm, because "they will be able to demonstrate progress on sustainability goals". But he said firms that remain in denial can expect a rough ride.
Gartner says the sustainability U-turn is explained by the widespread failure of businesses to make meaningful progress on plastics targets that were set as far back as 2017.
Non-governmental organisations have also long been predicting that mainstream disposal, collection and recycling of plastics will fall short, and that organisations will almost certainly miss their targets.
Sustainable packaging goals 'were never workable'
To date, the most common commitment to sustainable packaging has centred on 100% of packaging being reusable, recyclable or compostable by 2025.
But by early December 2022, Gartner was warning that as many as 90% of companies with such commitments would not meet their objectives.
The plastics volte-face will leave organisations open to a greenwashing backlash, warns Gartner, which adds that businesses are instead turning their attention to cutting the carbon footprint of packaging.
"The packaging ecosystem has not advanced at the pace that organisations hoped for," he said, adding that operational and financial hurdles are to blame for the failure to meet goals on plastics.
"There are a number of reasons why well-intended corporate efforts to establish sustainable packaging are not progressing," he says. "Most kinds of plastics are not broadly recyclable, and even if they are, the recycling infrastructure and the aftermarket for recycled materials are far from mature.
"This is why the overwhelming amount of packaging today is not technically recyclable, or is not widely recycled in practice."
Product lifecycle assessments a way forward for CPG
Blake says companies in the best position to defend themselves against accusations of greenwashing are the "early movers that successfully educated stakeholders, customers and investors to the benefits of product lifecycle assessments (LCA) as an alternative sustainability metric".
These organisations, he explains, are "better prepared to address and defend their contributions to reducing greenhouse gas emissions and climate change".
On a brighter note, Blake feels "meaningful" progress on sustainability can still be made if more-realistic frameworks are put in place.
Gartner anticipates that enterprises will switch focus from eliminating plastics to lower-carbon packaging.
Using less packaging material, and materials that are more efficiently produced, transported, and processed "can lead to an affordable reduction in carbon footprints" says Blake.
He says new data-analysis tools are making lower-carbon packaging more accessible.
Anticipating potential backlash for missing stated targets, organisations are expected to develop messaging around the carbon footprint of packaging and how actions are being taken to offset GHG emissions and mitigate the risks of global warming.
About Gartner Supply Chain Practice
The Gartner Supply Chain Practice provides actionable, objective insights for supply chain leaders and their teams, so they can respond to disruption and innovate for the future through leading-edge supply chain management practices.