Flex among 330 firms given A-list CDP sustainability status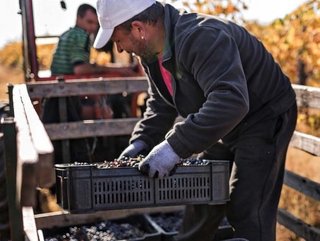 The cover of the CDP's annual report for 2022 – Scoping out: Tracking Nature Across the Supply Chain. The report sees a total of 330 companies awarded 'A' ratings
CDP 2022 report – Scoping out: Tracking Nature Across the Supply Chain - based on data from 18,700 firms who disclosed climate, water & forests impacts
A total of 18,700 companies disclosed their climate, water, and forests impact through the CDP this year, a 42% increase from 2021, and a massive 233% increase on the figure for 2015, the year the Paris Agreement was signed.
The CDP – previously known as the Carbon Disclosure Project – is a not-for-profit that runs a global environmental reporting system. It was founded in 2000 and operates in 50 countries.
It works with companies, cities, states, and regions to help them measure and disclose their environmental impact, particularly in relation to climate change.
Its annual report for 2022 – Scoping out: Tracking Nature Across the Supply Chain – sees a total of 330 companies awarded 'A' ratings, with 283 of these making the Climate Change A-List, 25 the Forests A-List, with 103 on the Water Security A-List.
Just 12 companies were classified as 'triple A performers across all three programmes, down from 14 in 2021.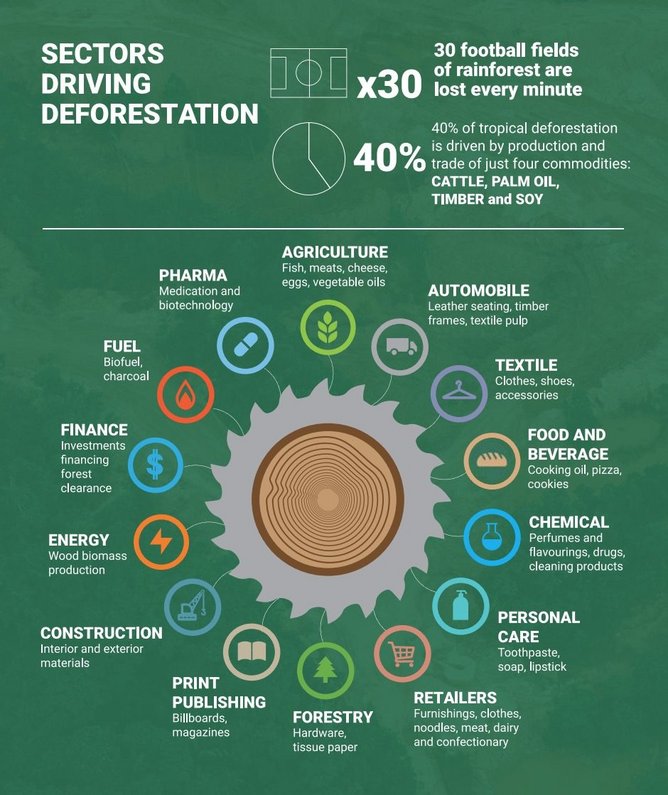 A DEFORESTATION GRAPHIC FROM CDP'S ANNUAL REPORT
Flex among firms given A-rating by CDP
Among the companies to be awarded an A rating include Flex, the global supply chain & manufacturing solutions provider.
Lynn Torrel, Flex Chief Procurement and Supply Chain Officer, said of the company's CDP rating: "I'm very proud of the Flex team for receiving this recognition, and for the partnership of our suppliers for all the efforts to measure and reduce climate risk within our supply chain.
"We've earned a spot on CDP's 2022 Supplier Engagement Leaderboard for our efforts to measure and limit climate risk within our supplychain, representing the second consecutive year making the list.
"We're proud to be among the top 8% of companies that disclosed against CDP's climate questionnaire, and recognised for our collaboration and engagement with preferred suppliers to help reduce value chain emissions."
The CDP requests that organisations complete a questionnaire on their environmental performance, including greenhouse gas emissions, climate risks and opportunities, as well as strategies to reduce emissions.
Responses are scored and benchmarked against other organisations in the same sector.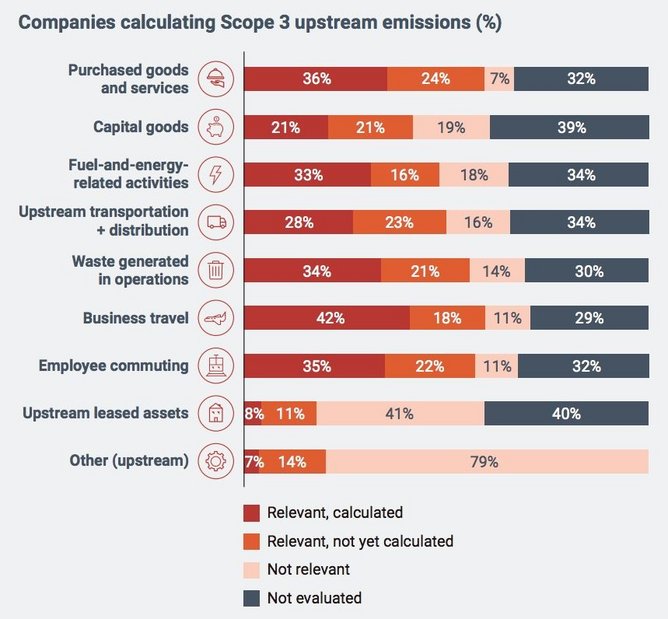 SCOPE 3 FINDINGS INCLUDED IN CDP 2022 REPORT
CDP provides green data to investors & policymakers
The CDP provides data and analysis to investors, policymakers, and the general public to help them make informed decisions about climate change. It also collaborates with organisations to help them improve their environmental performance and achieve their sustainability goals.
In recent years, the CDP has expanded its focus to include other environmental issues, such as water management and deforestation.
It has become a leading authority on corporate environmental reporting, and its annual reports and rankings are widely recognised as important indicators of sustainability performance.
CDP Founder and Chair Paul Dickinson says: "By establishing a system to evaluate supplier engagement practices and recognise best practice, CDP aims to increase buyer engagement to accelerate action on emissions in global supply chains.
"We seek to address two key barriers organisations face to beginning a supplier engagement strategy.
"The first is that organisations don't know what best practice for sustainable supply chain management looks like because of the sheer scale of purchasing processes
"Secondly, organisations don't think they get credit for supplier engagement on climate change, and our experience shows they will improve their performance when they get credit for their actions."