COO Jacqui Rock on driving NHS sustainable initiatives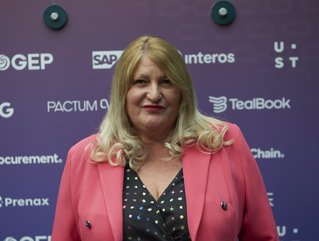 Jacqui Rock, Chief Commercial Officer of NHS England and NHS Improvement tells Procurement & Supply Chain LIVE
April 2022, Procurement Magazine, Supply Chain Digital and Bizclik Media Group returned to the Tobacco Dock (London) to host our second Procurement & Supply Chain LIVE.
Dubbed 'The Risk & Resilience Conference' the two-day hybrid event was held in April, and featured keynotes, roundtables, Q&As, and 1-2-1s from inspirational and knowledgeable leaders in the procurement and supply chain space.
Climate change impacts patient care, says Jacqui Rock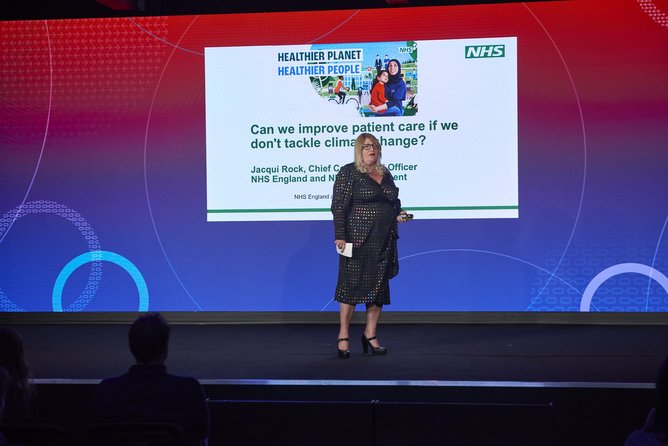 Taking to the stage for a second year at Procurement & Supply Chain LIVE, Jacqui Rock, Chief Commercial Officer of NHS England and NHS Improvement, reflected on the importance of tackling climate change and why it's a top priority for the NHS.
Rock also spoke of the health system's expectations when it comes to delivering net zero in its supply chain and how supplier innovation is helping to drive such changes.
"I joined the NHS officially after UK HSA and Test and Trace on January 1, 2022 as Chief Commercial Officer. It's a role I'm really honoured to be in. It's an incredibly privileged role and it's an incredibly complex position," began Rock.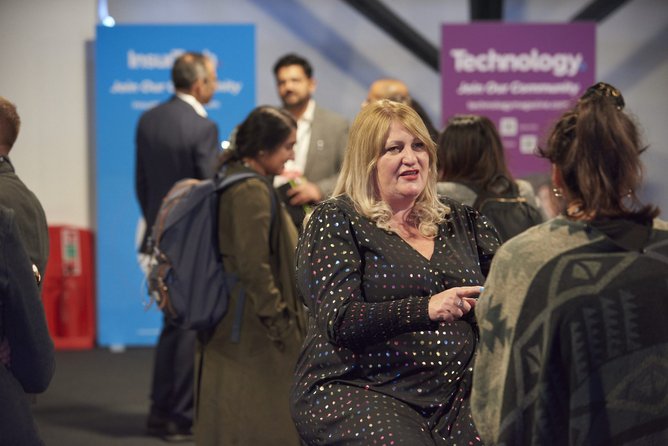 During her keynote, Rock quoted shocking statistics on the impact of climate change on health conditions, such as asthma, cancer, heart disease and heat-related illnesses. "Tackling climate change isn't a problem for the future, it's a problem right now," Rock urged.
She added: "It was in 2010 that we first said that we were going to focus on cutting emissions, and I'm really proud to say we've reduced our emissions by 30% since 2010. Recently we have made a very bold statement to become the first health service in the world to commit to reaching net zero by 2040 for direct, and by 2045 for indirect emissions."
Did you see Jacqui Rock's keynote when attending Procurement & Supply Chain LIVE 2022? Watch on-demand Rock delivering her keynote on 'Can we improve patient care if we don't tackle climate change?':
To watch any of our other speakers from Procurement & Supply Chain LIVE: The Risk and Resilience Conference, click here.
PROCUREMENT & SUPPLY CHAIN LIVE 2022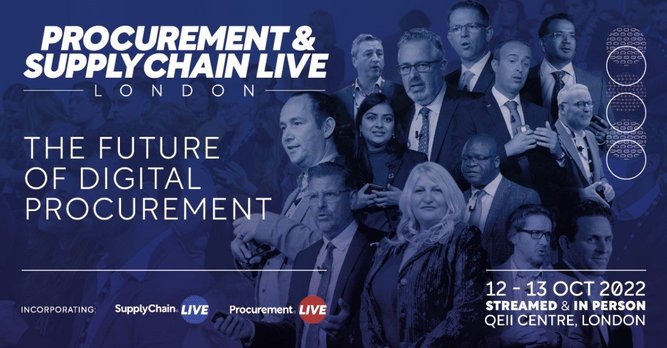 This October, Supply Chain Digital and Procurement Magazine return to London for an all-new event - PROCUREMENT & SUPPLY CHAIN LIVE LONDON 2022. Click here, to find out how you can attend.
Held at the QEII Centre from 12-13 October, BMG's all-new hybrid event incorporates two zones - SupplyChain LIVE and Procurement LIVE - to create a single EXPO style experience.
The event will give those attending the chance to showcase their values, products and services to partners and customers.
To find out more about PROCUREMENT & SUPPLY CHAIN LIVE LONDON 2022, click here.