CDP & BCG supply chain report echoes need for climate goals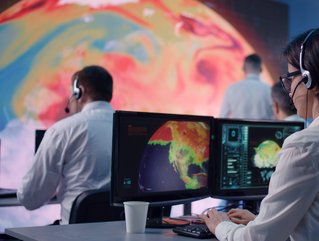 In a supply chain sustainability report from CDP & BCG, there has been a rise in suppliers disclosing data, but few engage in climate change talks
A new supply chain report from CDP, written in collaboration with Boston Consulting Group (BCG), reviews environmental data collected from 2021 by more than 11,000 corporate suppliers. 'Engaging the Chain: Driving Speed and Scale' examines the need for action on sustainability goals across the supply chain.
Supply chain sustainability, from Scope 3 to water security
CDP was founded in 2000 and is headquartered in London, England. It is the only worldwide disclosure system for companies, cities, states and regions to manage the environmental impact of their operations. CDP helps investors and purchasers access the environmental information they need before making business decisions. BCG was founded in 1963 in Boston, USA, and partners with business leaders to solve modern challenges.
Some of the stand-out statistics collected in 'Engaging the Chain: Driving Speed and Scale' include:
56% of suppliers that do not have any climate targets
Only 38% of companies engage with their suppliers regarding climate change
16% do the same for water security
47% of downstream companies, such as traders, manufacturers and retailers, are working beyond their first-tier suppliers, in order to mitigate deforestation risks
Real progress is being made in some areas, such as transparency in reports:
71% of suppliers reported their Scope 1 and 2 emissions in 2021.
60% of suppliers disclosed data on water consumption
68% also disclosed production and consumption data, regarding palm oil
Suppliers also reported reducing their emissions by 1.8bn tCO2e, resulting in savings of US$29bn.
Managing environment impacts and hitting sustainability goals
According to Sonya Bhonsle, Global Head of Value Chains & Regional Director Corporations at CDP, the data shows that corporate environmental ambition is still far from being ambitious enough.
"Companies have blinkers on when it com a 1.5°C future. This is essential for the transition towards a sustainable net-zero, deforestation-free and water-secure economy."
Nicolas Hieronimus, CEO of L'Oréal knows that global warming has the potential to permanently degrade human and natural habitats and create a more unstable world.
"We cannot address these challenges alone," said Hieronimus. "At L'Oréal, alongside our own sustainable commitments, we are committed to actively supporting our business partners to improve their social and environmental performance and have made participation to CDP mandatory for all our strategic suppliers. We want to inspire others to act, and be a catalyst of change in the beauty sector and beyond."es to assessing their indirect impacts and engaging with suppliers to reduce them," said Bhonsle. "Companies must act urgently to cascade action and manage environmental impacts throughout their supply chains to scale the level of action to secure