Supply Chain Risk Management
Why now is the time to take a lead on digital assurance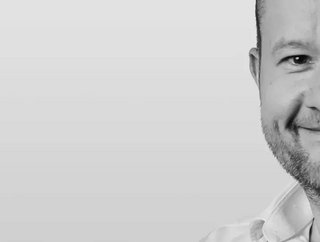 In a field that is focused on reducing risk, it has been challenging to move assurance practices ahead of the digital curve, but that is changing
When the pandemic hit, the fact that LRQA had a global plan for digital audits already in place enabled us to move faster than most. A year later, well over half of the audits we conduct now use a hybrid approach – blending face-to-face and technology-led solutions. While Covid undoubtedly forced the pace of change, it has also been a catalyst for a very necessary adjustment.  In a world of fast-changing risk, companies need more agile, responsive assurance solutions. 
We expect to see even more focus on risk-based assurance in the coming year, as businesses recalibrate after the pandemic and look again at sustainability, social responsibility and security across supply chains. The re-branding of our business to LRQA this month signals a broader ambition to meet that need. We're committed to being the world's leading digital assurance provider, a goal driven by three core beliefs about the future of supply chains.
Technology will enhance, not compromise, supply chain assurance 
Having been compelled to adapt quickly to the demands of the pandemic, remote auditing has quickly become an established tool in the auditor's kit. In recent LRQA research - both with auditors and customers – it's clear that early uncertainty about how remote auditing would work quickly disappeared, with the vast majority reporting the experience has met or exceeded expectations.   
New and emerging technologies will only enhance the process further, with continuous monitoring, drone inspection, robotics and VR technologies all promising to make the process of auditing more responsive, less intrusive and more robust in the future.  
Data analytics will transform risk management approaches 
As consumers, our appetite for transparency and authenticity is becoming insatiable. From the food we eat and fashion we wear, to the smart devices that accompany our every move, manufacturers and retailers need to be able to deliver transparency and traceability right across the supply chain. 
As a result, we're seeing customers put much more focus on how data can provide actionable insight for better supply chain management. Where data analytics was once marketing-led, it is becoming much more common for companies to examine product recall, product failure and supply network audit data, to give them an edge when managing risk. 
The challenge, in a world drowning in information, is to identify which data sources really matter to product and brand integrity. This is where the hybrid approach again comes to the fore. By teaming LRQA's sector-specific experts in compliance and assurance with data managers and scientists, we are building tools that go beyond improved intelligence, to create actionable insights and models  that predict the likelihood of specific risks, or specific suppliers, becoming an issue for our customers. 
These models can only improve and as we look forward, moving beyond first-party data to a more collaborative approach at an industry or sector level, the possibilities are almost limitless. While there is some understandable reluctance to share data between businesses, the inexorable growth in consumer, governmental and regulatory scrutiny of supply chain ethics will be a powerful catalyst for this to change. 
Assuring the digital will become as important as assuring the physical 
All around us, technology is transforming both how supply chains work and how they are managed - from monitoring and smart-labelling to blockchain solutions and, of course, additive manufacturing.   
In the UK, for example, LRQA is leading a consortium project - SecQuAL - which brings together manufacturers, supply chain innovators and data specialists to develop integrated technologies, which digitise the provenance and transparency of food supply chains through blockchain technologies.  
One consequence of this shift towards sensor and tagging technology is that assuring the data that flows though supply chains is fast becoming as critical as assuring the products themselves.  Both security and accuracy of data must be guaranteed and in a way that can keep pace with the dynamic nature of cyber attacks and vulnerabilities.  
Recognising this, in 2018 LRQA acquired Nettitude and with it, 15 years of cyber security expertise. Through Nettitude, we are already working to design new standards and approaches to data security that will support future digital assurance activities.  
More and more, businesses are looking beynd compliance, for a strategic partner who can help them manage risk across their operations, minimise complexity, deliver cost, time and administration efficiencies, and ultimately provide the foundation for sustainable business growth. That need will only be met if  the digital transformation of assurance itself is accelerated. LRQA is determined to lead the way. 
David Butler is innovation and technology director at LRQA