Sourcing costs 'will slow made-in-US bandwagon'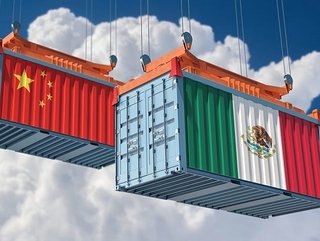 Cost takes priority with most sourcing managers, which could slow down the US drive to reshore supply chains, and make nearshoring options like Mexico more attractive.
The 'made in America' reshoring trend will be slowed by costs, and make Mexico more attractive to many US businesses, believes LevaData CEO Keith Hartley
Cost will be a major barrier for US companies looking to extricate themselves from China by reshoring manufacturing operations, a leading supply chain expert says.
Yesterday we reported how multinational companies including General Electric, Boeing, Nike, Walt Disney and Starbucks are facing mounting stakeholder pressure to reduce China's involvement in their supply chains.
Pressure from the US government and investors on such businesses is mounting, amid concerns over China's military posturing on Taiwan, tariffs on Chinese imports, sanctions on Chinese businesses, and a new US human rights law targeting forced labour in China.
President Biden sees China as an economic and national security threat, which is why the US has legislated to incentivise manufacturing to reshore back to the US.
A recent study from global consulting firm Kearney found that reshoring initiatives have been so successful that companies yet to adopt the approach are scrambling to find facilities in Mexico and the US.
But Keith Hartley, CEO of LevaData, an AI-powered supply management software platform, told Supply Chain Digital he does not see US companies on a national scale committing to a made-in-America model "any time soon".
He says: "The drive by the US government to invest billions into semiconductor manufacturing is promising for US supply chains but the majority of global companies will need to retain some overseas sourcing and production to optimise for cost and risk and best serve customers around the world."
Cost 'always top priority for supply chain teams'
Hartley expects to see more US-based companies sourcing from within the US, as suppliers "increase their domestic footprint and the cost becomes competitive".
He adds: "Aggressively managing costs is always a top priority for supply chain teams. This is especially challenging when there are parts shortages, as we saw in the pandemic, when companies paid higher prices to obtain parts."
Harley says domestic sourcing "generally provides benefits of convenience with closer proximity to operations". This, he adds, results in shorter lead times and, in some cases, lower costs.
"When a part or ingredient is in high demand and supply is more constrained, companies are under even more pressure to weigh geographical location with the cost," Harley says.
He adds: "Sourcing managers have many variables to consider to make the best decision for their company, but cost usually takes priority. This could slow down the 'made in America' bandwagon and make nearshoring options like Mexico and other countries more attractive."