Supply Chain Risk Management
Qantas warehouse workers set to strike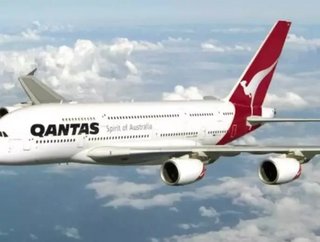 Warehouse managers around the world should take note of whats going on with Qantas airlines right now. More than 300 of the companys warehouse workers...
Warehouse managers around the world should take note of what's going on with Qantas airlines right now.
More than 300 of the company's warehouse workers in Australia are preparing to walk out on Friday and strike over a dispute stemming from job security and pay. Qantas workers are expected to strike all over Australia.
New South Wales, Victoria, Queensland, Western Australia and South Australia are expected to see warehouse workers walk out for 24 hours. National Union of Workers (NUW) industrial officer Adam Portelli said in a statement that Qantas' warehouse staff is tired of the airline's refusal to protect permanent jobs and acknowledge casual employees' rights.
"More and more Qantas jobs are made casual or contracted out, leaving workers feeling vulnerable," the statement read. "This action isn't about a bigger wage grab, it's about ensuring that all workers, whether they are Qantas employees or labor hire workers, who perform the same work for Qantas, are paid the same."
SEE OTHER TOP WAREHOUSE STORIES IN THE SUPPLY CHAIN DIGITAL CONTENT NETWORK
Fuel cell technology gives power to warehouses
Skechers California warehouse thinks big
Greening your packaging process
Check out the latest issue of Supply Chain Digital!
Qantas' warehouse workers are charged with handling freight, catering supplies and replacement equipment and parts for the fleet's 140 planes. Despite the obvious problems a strike could potentially cause, a Qantas spokesperson said the strike would not affect passengers on domestic or international flights.
In 2009, 300 Qantas baggage handlers, caterers, cleaners and grounds crew went on strike for four hours, which caused significant flight delays in and out of Australia.
"Qantas have made an offer of reasonable pay increases and improved conditions to the union, however this has been rejected," the airline said in a statement.
Based in Sydney, Qantas Airways is Australia's largest airline, and the oldest continuously operated airline in the world. In 2011, Qantas was voted the eight-best airline in the world by Skytrax.