Supply Chain Risk Management
Procurement Leaders: six ways to manage COVID-19 for CPOs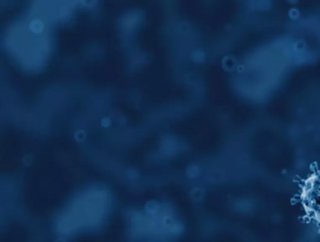 We take a closer look at Procurement Leaders' "Leading through COVID-19" report and examine the opportunities for CPOs in the aftermath of COVID-1...
Now more than ever before, organisations are placing greater emphasis on spend management, supply continuity and supplier management - presenting a fresh opportunity to CPOs. In order to take advantage, procurement should position itself as the middle ground between the buying organisation and the supply base. This means that CPOs must combine a short-term, reactive mindset with a more strategic roadmap.
The report detailed key findings from over 20 CPO roundtables, in addition to a survey of over 100 CPOs to demonstrate how the pandemic has affected procurement teams and where executives should focus next. Following Procurement Leaders' report, here are six ways CPOs are adapting to the new normal.
The opportunity to add value
Procurement teams are increasingly embracing the new spotlight on strategic spend management and sourcing critical supplies.
53% of CPOs surveyed are optimistic they will realise their 2020 objectives, while 69% will meet or exceed those 2020 cost savings targets.
Despite the sudden disruptions and challenges to manage cash flow as a result of COVID-19, most CPOs are expressing the value the function demonstrates during a downturn. Procurement teams recognise an opportunity to review their objectives and activities to deliver value beyond savings, such as risk mitigation, continuity of operations or innovation for growth.
2. Accelerate stakeholder engagement
Prior to COVID-19, it was clear that CPOs recognised business partnering as a vital enabler for the function to align with and help deliver the organisation's strategic objectives. Over the past few months, procurement teams have increased their collaborative efforts with internal stakeholders via three different ways; improved communication, shared key performance indicators (KPIs), and agility enabled by greater trust.
3. Evolve supplier and partnership relationships
Behind sourcing PPE, communication with suppliers is considered the next biggest challenge facing procurement teams. Effective communication is vital, both to help manage costs and to ensure supply continuity. It was found that 42% of CPOs have reviewed current SRM programmes.
4. Accelerate digitalisation efforts
In order to keep up with competitors, procurement teams must ensure that their digital transformation strategies are aligned to the virtual landscape. Procurement teams should ensure that all processes are digitised to allow for remote working, digital projects are ramped up to support business continuity as well as the automation of transactional tasks to free staff up for more strategic activities.
5. Prioritise supplier risk management
The coronavirus has exposed weaknesses in procurement teams that do not have full transparency into their supply chain beyond Tier-1. It was found that 44% have increased risk management programmes since the outbreak, while 64% have monitored the financial health of suppliers more closely.
6. Protect employees
There has been a significant rise in facemasks, hand sanitizer and surgical gloves, which has left some suppliers struggling to keep up with the demand of these requirements. With restrictions set to ease over the coming months, there will still remain a demand as organisations begin to operate post-COVID. Procurement must ensure that there is a balance between both supply and demand to keep PPE costs down.
"There is no playbook for after the crisis, we are writing it," Amanda Davies, Global VP, MGS, Indirect Chief Procurement Officer, Mars.
For more information, check out Procurement Leaders here!