Supply Chain Risk Management
The New Warehouse: Part Two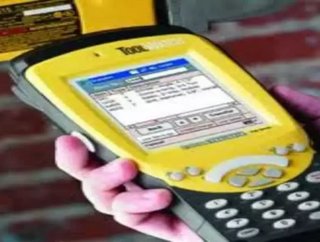 Written by: Mark Hill, Vice President and General Manager, Avery Dennison RBIS Global Innovation and Solutions Development For fashion items, central m...
Written by: Mark Hill, Vice President and General Manager, Avery Dennison RBIS Global Innovation and Solutions Development
For fashion items, central monitoring can identify stores that don't have goods available on the floor on schedule, as well as target in-season replenishment to fast-moving stores, reducing both out-of-stock and future markdowns. This results in better availability of the merchandise and helps associates focus on the customer versus the stockroom, delivering a better shopping experience that ultimately drives customer loyalty.
RFID-enabled inventory accuracy also gives Loss Prevention professionals the timely, actionable intelligence they need to focus their efforts on problem areas, pinpointing dishonest store associates and stores or departments that are suffering unusually hitch levels of shoplifting. Leading-edge retailers have integrated RFID into the care and content labels sewn to garment at-source, which can help make shoplifting less rewarding. The RFID tag's data can be updated at point-of-sale indicating that it was part of a legitimate transaction. If a shoplifter managed to get an item through security and then tried to return it for a refund, they would be caught red-handed as the tag would indicate the item had never been sold.
Integrating RFID into the garment at-source also provides end-to-end visibility that improves accuracy throughout the global supply chain. RFID-enabled packing stations at the garment factory can ensure that all orders match the retailers packing instructions, enabling more extensive use of sophisticated store-level packing plans that bypassing Distribution Center (DC) put-away and picking operations and accelerating time-to-market. As cartons arrive at the DC, RFID enables 100% inspection of incoming shipments versus the 10% inspection most DCs practice today, enabling more thorough identification of discrepancies between what was ordered and what actually arrived. For goods that require pick and pack operations, RFID-enabled pack stations ensure all outgoing shipments are accurate, without the increased cost of labor for manual validation. As these shipments arrive at the store, they can be quickly and accurately received, and store associates can get alerts about incoming items that need to move to the sales floor immediately to prevent stock-outs.
Avery Dennison is proud to be a driving force in the industry's adoption of RFID.  Our solutions for RFID pilots enable suppliers and retailers to get up and running quickly, saving resources and accelerating the time to achieve the impact and ROI of that RFID delivers.