Supply Chain Risk Management
New ESG laws mean supply chain visibility mission critical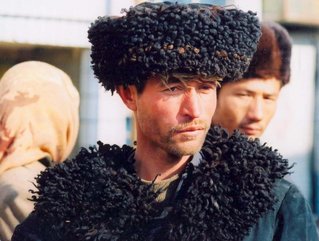 US Customs are now enforcing the Uyghur Forced Labor Protection Act, putting more pressure on businesses to monitor their supply chain.
Tier 1, 2,3,4 & 5 suppliers is ESG danger zone, says Eric Linxwiler, Senior Vice President of retail supply chain visibility specialist, CBX Software
Consumers want to know where their products come from, but too many brands and retailers still can't tell them. Many companies operate without end-to-end visibility into their supply chains, a shortcoming that not only puts them on the wrong side of consumer preferences but also leaves them vulnerable to mounting risks.
Demand for ethically sourced goods has soared in recent years, a trend being driven by Generation Z consumers, whose shopping habits are also shaping those of older generations.
Consumers across almost all demographics are increasingly concerned about child labour, dangerous working conditions, deforestation and environmental contamination, and they're right to be; PwC estimates there are 16mn victims of forced labour in the private sector.
Little wonder, then, that shoppers are sceptical about businesses' commitment to ethical and sustainable sourcing practices. Broad descriptors like "free trade" or "green" don't mean much to these consumers anymore; To win customer loyalty, brands need to back up such claims., and doing so requires supply chain mapping to document not only their suppliers but also their suppliers' suppliers.
Tier 2, 3 & 4 suppliers are where ESG problems lie
Most companies have complete records only of tier 1 suppliers, but responsible sourcing is impossible without visibility into what's known as 'tier N' - the sub-tier and material-level suppliers that make up the foundation of the supply chain.
Yet mapping Nth-tier suppliers is a challenge, but it's also a necessity, because these unilluminated corners are often where the greatest ethical and environmental abuses occur.
While consumers are requesting greater transparency into the supply chain, governments are requiring it. In January 2022, the New York State Assembly unveiled the Fashion Sustainability and Social Accountability Act. If passed, this would make New York the first city to pass legislation holding the biggest fashion brands to account for their role in climate change.
Backed by a powerful coalition of nonprofits and designer Stella McCartney, the law will apply to global apparel and footwear firms with more than US$100mn in revenue that conduct business in New York ‒ which is pretty much every large multinational fashion brand.
Specifically, it will require such companies to map a minimum of 50% of their supply chain, starting with the farms where raw materials originated, through to factories and also shipping.

US Uyghur imports law sets sourcing challenges
Also, from the end of June, US Customs began enforcing the Uyghur Forced Labor Protection Act (UFLPA), banning all imports from Xinjiang Province in China, a region that is responsible for roughly one-fifth of the world's cotton supply.
The UFLPA was signed into law by President Biden on December 23, 2021, and is even more stringent than the Bank Secrecy Act that was passed in the wake of the 9/11 Twin Tower terror attacks, to combat money laundering and the financing of terrorism.
Penalties for UFLPA violations are high, involving civil or criminal penalties, or both. Not only will impacted goods be seized at the border, but the resulting disruption and reputational damage is likely to be severe, and lasting.

Similar laws across Europe have set out to eliminate unethical labour practices from the supply chain, and more are being introduced by the month. Regulations surrounding sourcing will only continue to tighten.
But for brands and retailers facing ongoing pressure to bring products to market as fast as possible, the benefits of supply chain mapping go well beyond mitigating regulatory and reputational risks.
Businesses that haven't mapped their suppliers to at least the fourth tier aren't agile enough to deal with the kinds of challenges that have become pervasive in the wake of the Covid-19 pandemic – among them supply shortages, congested ports, transport delays and surging prices due to inflation.
These hurdles will outlast the pandemic, this spring's White House Economic Report warned. That report characterised the supply chain as fundamentally brittle and especially vulnerable to fluctuations in the labour market and natural disasters created by climate change. That's especially alarming, given that a recent Harvard Business Review study found that just 11% of suppliers are fully prepared for disruptions due to weather and climate change.
Visibility needed to navigate supply chain ESG issues
Businesses can navigate these disruptions if they're agile enough to adjust their procurement and delivery strategies, but that agility hinges on how much visibility they have into their supply lines. When a business encounters a disruption or a problem with production – for instance a supplier that fails a quality inspection – it needs to have the agility to find an alternative quickly.
Supply chain mapping gives businesses the confidence to know whether they'll be able to meet their quality and compliance targets. And crucially, it helps them address production problems earlier in the process. It's always easier to stop production earlier as opposed to discovering problems at the end of a run.
Through digitalisation, the data that accurate supply chain mapping provides can be used by businesses to conduct in-depth analyses that can identify the root cause of problems during the production process.
It can also drive continuous improvement of the production flow, helping to identify inefficiencies, eliminate bottlenecks and speed production. This kind of visibility has always been valuable to brands and retailers, but amid continued consumer and government scrutiny and mounting concerns about supply chain fragility, it's no longer a luxury they can afford to go without.
About CBX Software
CBX Software provides retailers with data to help improve supply chain efficiencies. Eric Linxwiler is CBX Software Senior Vice President, He has 30 years' experience in supply chain optimisation and workflow management.