Supply Chain Risk Management
Mizuno USA opens new high-tech distribution and manufacturing centre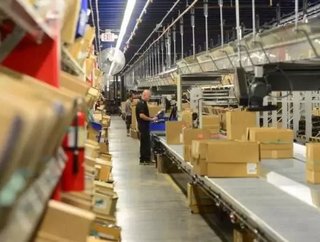 Follow @SamJermy and @SupplyChainD on Twitter. Mizuno USA, a global sporting goods company, has fully transitioned all distribution and manufacturing...
Follow @SamJermy and @SupplyChainD on Twitter.
Mizuno USA, a global sporting goods company, has fully transitioned all distribution and manufacturing operations to a new high-tech facility in Barrow County.
Designed to support accelerated growth goals in the next five years, the new 520,000-square-foot facility located in Braselton, Georgia, significantly increases the current supply chain footprint to fulfil and sustain ongoing business growth, supply chain demand and morphing customer base and consumer buying behaviour. The facility also includes all Mizuno golf club manufacturing for the North American market.
Bob Puccini, President of Mizuno USA, and Director of Mizuno Corporation, said: "Mizuno is making moves to fast-track growth and further strengthen the brand as a frontrunner in the US sporting goods market.
"Our investment in cutting-edge infrastructure, like this distribution centre, affords us the opportunity to continue growth while also benefitting from the additional resources, efficiencies and service capabilities provided by the new facility. This is an important milestone that will provide us the business flexibility needed to meet the ever-evolving demands of today's omnichannel, consumer-driven marketplace.
The new Mizuno USA Distribution and Manufacturing Centre represents cutting-edge processes in logistics and is capable of advanced distribution operations. The facility features the sophisticated resources necessary for efficient supply chain distribution, including over two miles of conveyance, a high-speed merge sorter, zone route technology supported by camera-based scanning technology, three-story high velocity pick module, and two-story flexible dense picking area.
Josh Creasman, Vice President of Supply Chain at Mizuno, said: "Decisions of this magnitude are not made lightly. This multi-million dollar IT and distribution infrastructure investment will play a major role in our continued growth.
"It was a comprehensive process to find our distribution and manufacturing home for the next decade. From a network optimisation study detailing logistics infrastructure of the region connected to our customer base, to the proximity of the Mizuno USA corporate offices and talented team, there were big advantages to selecting Braselton as our distribution hub for the North American region."
Efficiencies have been created by the new distribution and manufacturing centre, including consolidation of distribution logistics and a technology-enabled pick, pack and ship process. The additional square footage also significantly increases Mizuno USA's golf manufacturing centre production capacity. The Distribution and Manufacturing Centre employs more than 160 full-time positions and offers seasonal work opportunities. 
Mizuno USA, Inc. is a wholly owned subsidiary of Mizuno Corporation, one of the largest specialty sporting goods manufacturers in the world. Mizuno USA, Inc. manufactures and distributes baseball, golf, softball, running, track & field, and volleyball equipment, apparel, and footwear for North America. Mizuno USA, Inc. is based in Norcross, Ga.
To learn more about Mizuno, visit: www.mizunousa.com.