SuperGroup picks CEVA for freight management contract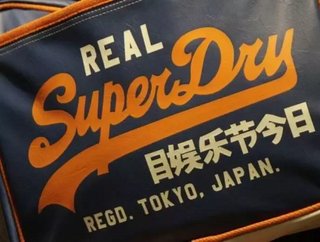 Follow @SamJermy and @SupplyChainD on Twitter.CEVA Logistics, named as one of the Top 10 global logistics brands in Supply Chain Digital, has been award...
Follow @SamJermy and @SupplyChainD on Twitter.
CEVA Logistics, named as one of the Top 10 global logistics brands in Supply Chain Digital, has been awarded a long term contract to provide freight management services to SuperGroup, owner of famous fashion brands including SuperDry.
The contract award followed a competitive tendering process that included more than ten major global logistics providers. Under the new contract, CEVA will manage collections from the company's many suppliers by air, sea and road. It will then provide air freight and ocean freight on forwarding services from around the world and the main sourcing areas of China, Asia Pacific and India to all SuperGroup locations, particularly into the UK and Benelux.
The large-scale operation is being managed through CEVA's control towers (freight management centres) in Hong Kong and the UK and will also include the management of consolidation centres in Asia.
Susanne Given, Chief Operating Officer of SuperGroup, said: "CEVA's integrated freight management solution provides us with greatly improved supply chain visibility and flexibility, and the added convenience of working with a single supplier that caters for all our needs.  Centralising our freight purchasing through CEVA and leveraging their strong buying power will also enable us to affect valuable savings in our freight costs."
The solution provided to SuperGroup whilst bespoke to specific requirements, is largely based on systems and resources which have already been tried and proven through many years' successful global operations for other big-name high street fashion brands.
CEVA's appointment replaces separate arrangements with multiple providers, and will result in cost savings for SuperGroup through centralised capacity purchasing, leveraging CEVA's substantial carrier purchasing power.
Matt Laflin, CEVA's Vice President of Consumer and Retail, Europe, said: "We are delighted to welcome SuperGroup as a new and important customer for our fashion logistics operations. Their scale and growth are already impressive, and their continuing success will rely increasingly on a robust and cost-effective supply chain. CEVA looks forward to playing this vitally important role in their future development."
SuperGroup will also benefit from greatly improved control and visibility of its supply chain, through direct access to CEVA's Matrix portal; this provides full scalability, which is key to SuperGroup's operations, currently enjoying 20 percent annual growth.
CEVA has approximately 44,000 employees in more than 170 countries and is dedicated to delivering effective and robust supply chain solutions across a variety of sectors. For more information, please visit www.cevalogistics.com