Supply Chain Risk Management
Maximising maintenance, repair & operations in supply chain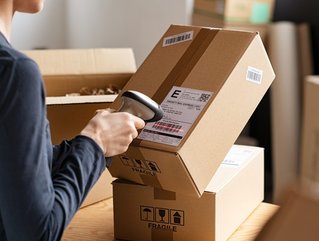 Maintenance, repair and operations are essential across the supply chain. Here's how to manage them effectively and avoid supply chain disruption
The long-term wellbeing of the supply chain requires effective management across maintenance, repair, and operations (MRO), which includes everything from safety equipment to cleaning supplies, used everywhere from production to repairs.
Although such items are not the items being moved along in the supply chain, they keep it moving. Poor MRO management can cause just as much disruption as a big world event, so here's how to keep your supply chain running smoothly.
The importance of MRO in the supply chain
Prior to the pandemic, few people gave the supply chain much thought. Now, following the restrictions due to COVID-19, the whole world is aware and grateful of the work put in by international teams, who keep the world fed, clothed and comfortable.
Yet MRO is still overlooked - until something goes wrong and it causes a disruption.
By sticking to an MRO budget, creating an MRO plan, and dedicating resources to updating MRO items, you can ensure that your supply chain runs efficiently and to customer satisfaction.
By not properly maintaining, repairing, and updating systems, the supply chain can be critically damaged, causing unplanned shutdowns, high shipping costs, lost productivity, and frustrated customers.
The challenge of MRO in the supply chain
Usually in a supply chain, MRO is decentralised and each separate link has its own needs.
Just like tracking Scope 3 emissions, it can be tough to be certain that each portion has been cared for.
It can also be a challenge to explain the importance of MRO to supply chain staff who are more concerned with hitting targets and reducing budgets.
How to improve MRO against supply chain risk
Once your supply chain crew are all on board, here are some ideas for MRO improvement.
Instead of reacting to MRO when something is needed or a disruption has happened, make sure MRO are being regularly inspected and ensure supplier partnerships are trustworthy.
As with any technology, make sure you keep on top of the newest gadgets in the business, to keep your supply chain updated.