Supply Chain Risk Management
Interos predicts five 'new normal' trends for supply chain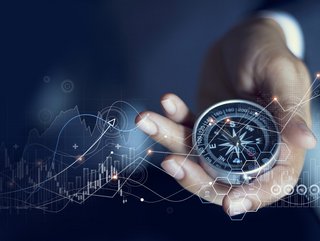 Andrea Little-Limbago of Interos is an operational resilience specialist. These are her five predictions for what 'new normal' will look like in 2023
Dr Andrea Little-Limbago is Senior VP of Research Analysis at Interos, the operational resilience specialist. Here, she gives her top five predictions for supply chain trends that are likely to form the 'new normal' for 2023.
Taiwan Semiconductor Manufacturing Co CEO Morris Chang recently declared that "globalisation and free trade are almost dead". His comments came on the heels of yet another year of supply chain disruption.
Last year began with Russia's invasion of Ukraine and ended with China's massive reversal of its zero-COVID policy.
These events took an enormous human toll, and also sent shockwaves throughout supply chains. But Little-Limbago says such events are not one-offs, but rather part of a 'new normal'.
Below are the key themes that she believes will shape this new normal for global supply chains into 2023 and beyond.
Supply chain trends 2023: Tapering globalisation
Chang was correct that the globalisation of the last four decades is receding, however it is not disappearing. Instead, globalisation is undergoing a massive transformation, reshaped by geopolitics and emerging technologies.
Nearshoring, onshoring, and allyshoring are core features of this global transformation.
The US-China trade war and Russia's invasion of Ukraine are among the geopolitical reasons that nearly two-thirds of CEOs say they are reshoring and another 25% plan on reshoring into 2023, with Vietnam and Mexico often viewed as strategic alternatives.
Global labour conditions and economic volatility are also foundational to this nascent transformation.
Supply chain trends 2023: Changing spheres of Influence
TSMC's decision to build a semiconductor plant in the US is reflective of the splintering of technological ecosystems along geopolitical fault lines.
The US has issued numerous restrictions targeting China's tech industry as well as human rights violations, often in conjunction with like-minded countries. These come on the heels of the addition of over 1000 Russian and Chinese companies to the US
Department of Commerce's restricted lists since 2016. In return, China has taken these moves to the WTO, initiating a dispute over US sanctions. Fault lines between the digital data privacy movement (such as the GDPR) strike a contrast to the digital
authoritarianism that infringes on data access, cross-border data flows, and privacy further deepen the techno-divide and upend supply chains.
Supply chain trends 2023: Supply chain shocks
Localised instability caused by climate volatility and political conflict will have ongoing global supply chain effects. China's 2022 heatwave was the most severe recorded and followed 2021's floods.
Europe's heatwave threatened key shipping lanes and inventories, including chemicals and agriculture. Data disruptions due to data centre outages will be more common as data centres have migrated toward areas of water scarcity. Each of these had broader global supply chain impacts.
Geopolitical hotspots also will remain a growing risk sparked by US-China tensions and Russia's invasion of Ukraine, as well as persistent economic volatility, labour unrest, and government dissatisfaction across the globe. China and Taiwan will dominate attention, but other regions are also at risk of broader supply chain disruptions, as the protests in Canada and at California's ports highlighted this year.
Supply chain trends 2023: Greater ESG prioritisation
With regulations such as Germany's new supply chain law, Lieferkettengesetz, and the United States' Uyghur Forced Labour Prevention Act will grow in importance throughout 2023, with Europe leading the way in ESG implementation.
Over the next year the defence and technology industries will increasingly prioritise ESG and sustainable supply chains as core features of security and innovation.
For instance, a proposed Federal Acquisition Regulation rule would integrate accountability for greenhouse gas emissions and climate-related financial risk.
Aerospace and Defense companies' priorities are increasingly including ESG standards and growing sustainable supply chains as a core component of operational resilience, while CIOs are taking the lead in ESG strategies given the large role of technologies in energy consumption.
Supply chain trends 2023: Collective resilience
The steady beat of supply chain disruptions will spark innovations in collaboration and collective resilience.
From the Cybersecurity Infrastructure Security Agency's Shields Up campaign to global partnerships such as AUKUS, the Quadrilateral Security Dialogue, and the Minerals Security Partnership, there are a series of ongoing initiatives that are reshaping and modernising the post-World War II global order and supply chains.
A similar trend is emerging in the private sector, as companies focus on building trusted supply chain networks, such as Vale and GMs Nickel Supply Chain Agreement and Intel and ASML's semiconductor lithography technology collaboration.
Collaboration among trusted networks will continue to spark innovation and provide greater resilience in this new normal.