Supply Chain Risk Management
Coupa & Ivalua issue advice on new German ESG law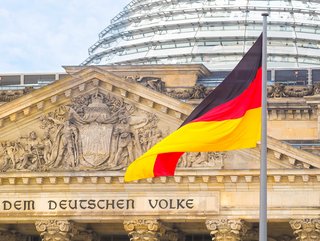 Germany's new Supply Chain Act means German companies now face fines of up to 2% of their global turnover if they cannot demonstrate ESG transparency in their supply chain.
Coupa, Ivalua & Inverto say new law demanding strict ESG auditing in supply chains forces global business to comply if they want to keep German customers
A new German ESG law that came into force on January 1 will have a significant effect on supply chains for businesses across the world, experts say.
Germany's new Supply Chain Act means German companies now face fines of up to 2% of their global turnover if they cannot demonstrate ESG transparency in their supply chain.
The Act – known in German as Lieferkettengesetz – forces firms to observe due diligence on every aspect of ESG, from human rights violations to compliance with environmental standards.
The legislation will initially apply to companies with a registered office or branch in Germany that have 3,000 or more employees. By 2024, the law will extend to companies with more than 1,000 employees.
Organisations contravening the law face fines of up to 8 million euros, depending on the gravity of the violation. Companies with an annual turnover of more than 400 million euros could be fined up to 2% of their turnover.
German companies that fail to comply with the new law also risk being excluded from domestic public contracts for up to three years.
German supply chain law 'will have global effects'
Procurement leaders say that although the law is domestic in nature, its knock-on effects will be international.
Alex Saric, Smart Procurement Expert with procurement platform specialist Ivalua, expects the law to "incentivise companies to make the investments they need to transform sustainability into a long-term competitive advantage".
He adds: "Companies have a vital part to play in combating climate change by creating more-sustainable supply chains, as Scope 3 emissions are the source of approximately 70% of business carbon emissions.
"Regulatory pressure has been mounting in recent years, and Germany is leading the charge with a comprehensive Supply Chain law.
"But procurement teams need more investment in people, processes, and digital technologies to maintain ESG commitments and values."
Meanwhile, Thibault Lecat, UK MD of procurement & supply chain management consultants Inverto applauds Germany for "going further and faster on ESG than many other countries".
He adds: "Large German businesses are effectively being forced to take responsibility for ESG risks in their whole supply chain.
"Businesses outside of Germany will have no choice but to comply with this law if they want to keep their German customers.
"Firms that supply a large German company, in any sector, will have to provide large amounts of detailed ESG data to their German customers in order to keep doing business with them."
He goes on to point out that, in the UK, those companies that are complying with regulations laid out in the Modern Slavery Act will by also be compliant with the new German law
Lecat adds that overseas suppliers to german companies have already received weighty questionnaires from their German customers, asking questions about ESG issues such as:
Forced labour
Child labour
Discrimination
Violations to freedom of association
Unethical employment
Unsafe working conditions
Environmental degradation
Global business spend-management platform Coupa has issued the following advice to businesses looking to navigate requirement of the new German law:
Get leadership support around risk management initiatives
​​​​​​​Top performing companies make sure their senior leaders and directors fully understand the importance of a strong risk management program, Coupa says. "Having centralised control allows businesses to save on costs and avoid duplicating efforts for activities like vendor approval and vetting," it adds.
Vet providers early in the sourcing process
Third-party risk management should be incorporated into vetting and sourcing criteria when awarding new business, Coupa advises. Vendors should be also be required to vet their own suppliers and third parties for security, compliance, and ethical concerns.
Once awards are made, contracts should include the proper clauses to address risk.
Provide supply chain planners with in-depth audits
Coupa says properly assessing third-party risk "is of limited value if employees buy from unvetted or risky suppliers". It adds: "Visibility matters because risk can be compounded by a fourth party appearing multiple times, or where products flow across multi-tier supply chains. In-depth audits can identify problems missed by an automated process, as well as changes in the external environment that require process changes.
Digitise third-party risk management processes
"Annual or periodic assessments help companies detect risks," Coupa says, "but continuous monitoring can help them detect problems and adapt to changes in technology and personnel. Third-party risk and supply chain planning allows real-time data collection and threat detection, improving risk-management outcomes and reducing costs."