Supply Chain Risk Management
Don't let your merchandise out of your sight, even when it's left the warehouse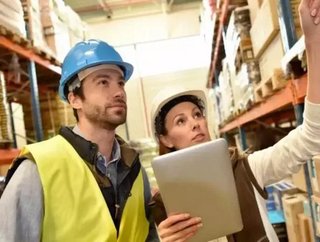 Until recently, warehouses were seen as a separate entity in the overall supply chain; merely a repository for merchandise storage before it was moved o...
Until recently, warehouses were seen as a separate entity in the overall supply chain; merely a repository for merchandise storage before it was moved onto its final destination. Now retailers and other businesses have realised that by integrating the warehouse and freight transport into the greater supply chain, they can reap the benefits of enhanced inventory management, better loss prevention and shrinkage protection.
When it comes to transporting merchandise between warehouse and retail destination, merely tracking the movement of trucks is no longer enough, and companies are having to rely on armed escorts and the implementation of smarter security technology to get their freight to its destination. Despite additional security measures, there are still syndicates that outsmart these technologies and additional measures while in transit. In addition to merchandise being at risk during transport, these goods are also vulnerable in the warehouses while waiting for collection.
Securing the goods inside and outside the warehouse
The main risks in warehousing and freight transport are theft, loss and mishandled goods. However, the transportation of goods continues to be one of the most critical areas of vulnerability. While systems can be placed both in the vehicle and the warehouse exit and entry points, their effectiveness depends on the implementation and strict controlling measures to ensure the integrity of the system.
Inside the warehouse environment security can be enhanced through the use of Ultra-High Definition (UHD or "4K") IP cameras, which offer better resolution and more detail. Because of the high video resolution of these 4k cameras, fewer of them are required to monitor a larger area, which means fewer cameras to manage, fewer network points and less of a drain on bandwidth and storage. This is largely due to the fact that these cameras are capable of adaptive video streaming, which allows for recording of the video at 4k resolution but allows for viewing at resolutions that meet the viewer's requirements. These cameras have even evolved to the point where it's now possible to use them for visual monitoring and verification of merchandise. For example, in a warehouse where goods are picked from the shelves and placed in a cage ready for transport collection, by using a 4K camera, an operator can visually ascertain whether the correct number of crates or boxes were loaded from the warehouse.
Keep your eyes on the goods at all times with remote live CCTV monitoring
Using these 4K cameras and the associated video recorder management applications it is possible to monitor the merchandise all the way from the warehouse, until it reaches its end destination. Each situation is different but, for example, by utilising closed body trucks the freight is not as exposed to the risk of theft. A closed body truck can be monitored, using a mobile DVR and cameras which can monitor what is going on inside the truck, as well as provide visual verification that the correct goods were loaded into and off the truck. 
Such a mobile video recording and transmission system also ensures that the load is secure during its journey as an alarm is sent to the control centre with video verification in the event that the load bay door is opened.  Once the goods have reached their destination, footage from the mobile DVR's cameras could be used to conduct an external visual inspection to make sure that the load doors are still sealed (this verifies integrity of load).  A main gate interlocking system could also be implemented here whereby access is given to the control centre operator (not the guard at the gate) and the driver vehicle and guard would be recorded as they enter and exit the premises. While this can be time consuming, it enables the goods to be tracked along every meter of the journey with visual verification of any intrusion or collusion between parties. 
Where bandwidth availability is an issue, the same technology that is used for cash-in-transit vans could also have application in freight transport.  Such a system is effective in its simplicity as it enables remote monitoring of the vehicle making use of GSM networks with bandwidth requirements as low as 8kpbs.  Using cellular and wireless technology, live video is streamed (and recorded) from vehicles to a remote control centre.
Despite the fact that warehouse and freight security has long been overlooked, it's undeniably important to focus more attention on the integrity of the supply chain at this point. By securing the goods in transport and storage in a simple, visual way, retailers will be able to see the positive impact on security, in the elimination of theft, loss and damage of valuable goods.
By Laurence Smith, Executive Graphic Images Technologies.
Supply Chain Digital's April issue is live.
Follow @SupplyChainD and @MrNLon on Twitter.