Supply Chain Risk Management
CASE STUDY: Fraikin adopts cloud-based Tinubu Risk Management Center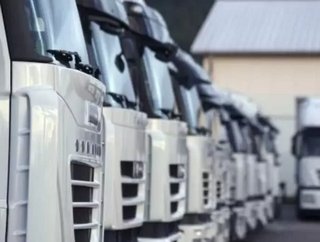 The customer Fraikin is a European leader in the rental of industrial and commercial vehicles, providing solutions for long and short-term leasing, fle...
The customer
Fraikin is a European leader in the rental of industrial and commercial vehicles, providing solutions for long and short-term leasing, fleet management and rentals with drivers. The company offers a complete service– one-stop solutions–for heavy goods, refrigerated, semi- trailer and other hydraulic vehicle hire. With a network of 200 branches, it serves more than 10,000 customers in 10 countries within Europe and North Africa, generating revenues of approximately €700 million and employs more than 3,200 people.
The challenge
On the strength of changes to its business model (based on long-term contracts) and market constraints, Fraikin restructured its financial services by creating a risk management unit. Fraikin wanted to establish a recommendation and workflow system that would transfer risk assessment to all business stakeholders.
In 2012, the company wanted to dispense with credit insurance and it set up a more precise system for monitoring its customers, particularly those with a large commitment.
"It was no longer sensible to continue with an inadequate and expensive system of credit insurance" says Didier Mathou, Chief Financial Officer France, Fraikin.
The challenge was to find a solution to support new credit risk management policy and process across company locations.
The solution
Fraikin consulted extensively with major credit insurers and credit management vendors to study existing solutions, the quality of information available and the ease of integrating solutions into Fraikin's existing business processes. Following this consultation and after evaluating a short-list of potential vendors, Tinubu Square proved best able to handle the specifics related to Fraikin's business and credit risk management objectives with the cloud-based Tinubu Risk Management Center (RMC SaaS). Tinubu RMC was assessed to be reliable, friendly and quick to implement at a very favourable project time and cost. Due in part to the prior collaboration between the two companies (since 2004), the deployment of Tinubu RMC required only a few weeks.
The benefits
To meet Fraikin's requirements, Tinubu Square set up its Risk Management Center platform that makes it possible to cross-check different databases and to provide sales people with a personalised recommendation.
The workflow developed when the risk management policy was overhauled. This gave the sales team the opportunity to formulate their requirements as precisely as possible (type of vehicle, age, number, hire cost, characteristics, etc.) and to request the most suitable lines of coverage.
Tinubu RMC provides business stakeholders with better qualification of customer contracts and selling recommendations. The new system and policy implemented through Tinubu Square accelerates the decision-making process about customers and facilitates easy information sharing from branch locations with the company's Group Credit Committee in Paris.
Agencies can now, if all conditions are met, give an instant response to their customers and regional branches have greater freedom to make decisions. What previously took days can now be managed in a few seconds.
The quality of the data provided by Tinubu RMC and its ease of use quickly won the support of all users.
"RMC is no longer a topic of discussion because it is used by everyone; all are convinced it's a quality too," said Mathou.
Tinubu Square has been integrated into the internal system to such an extent that, every quarter, the editor analysts now join up with Fraikin's credit steering committee to decide on the largest projects and discuss any commitments to be made.
In this period of economic uncertainty, the RMC is playing an essential role: the platform enables customers' situations to be assessed in real time and particular attention is paid to the largest commitments. "The level of information about each customer being entered into the RMC has become systematic and exhaustive," says Arnaud Hillaire, Credit Manager France.
Moreover, by using the RMC, management has access to real time analysis of Fraikin's exposure with respect to an agency or a number of agencies, or to an entity or a group.
"The financial information and very detailed monitoring made available by Tinubu Square gives undeniable legitimacy to our credit risk policy," concludes Arnaud Hillaire.