Xchanging survey reveals European procurement trends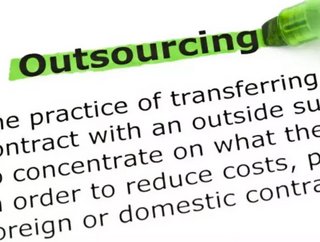 · Xchanging releases first comprehensive study on procurement outsourcing in the European manufacturing sector · In tough economic times...
·         Xchanging releases first comprehensive study on procurement outsourcing in the European manufacturing sector
·         In tough economic times four in five decision-makers see cost reduction as a key priority
Xchanging, the business process, procurement and technology services provider, today released initial findings from a survey revealing the trends and challenges in sourcing and procurement outsourcing in the European manufacturing sector.
The study includes the views of 221 sourcing and procurement decision-makers from across the European manufacturing industry. Key findings reveal that:
·         Four in five (82%) respondents see reducing the cost of indirect goods and services as a key priority for procurement.
·         Improved quality/reliability of services delivered to the business (62%), the need to reduce and better control spend (60%) and improved business and operational risk (60%) are the factors most likely to trigger outsourcing consideration.
·         Proven ability to achieve significant cost reduction was cited by 84% as the most important characteristic when choosing an external sourcing and procurement service provider, followed by track record of improving quality (81%) and proven procurement services capability/references in the sector (78%).
·         Of those already outsourcing the sourcing and procurement function, nearly half (47%) are planning to increase the level of outsourced services, and 39% plan on maintaining it at the current level.
·         For those already outsourcing, travel (74%) and professional services (63%) are the most common categories for using an external service provider.
·         The adoption of external procurement services is still at an early stage in Europe. A critical success factor for service providers will be to go beyond a "one size fits all" approach.
Nick Ford, (pictured above, right) Business Development and Market Director at Xchanging Procurement Services, said: "The need to control spend is a major concern for the manufacturing industry, which is why four in five procurement decision-makers still cite it as a key priority. Our message to the sector is that outsourcing delivers clear and measureable benefits in this area.
"To ensure a successful outcome, it is imperative that clear baselines for service delivery are agreed at the start of an outsourcing relationship. Companies can also capitalise on new technologies such as benefit tracking tools to ensure that value is delivered, both in terms of the goods and services sourced and the cost of the overall procurement operation."
Additional findings reveal that:
·      Over 75% of respondents cited achieving cost reduction in the sourcing department, cost reduction in the procurement department, achieving greater transparency, and control of costs as top strategic priorities within their sourcing and procurement function
·      In addition to cost saving, companywide consolidation of the sourcing and procurement processes, consolidation of suppliers and the handling of processes and transactions for the S&P function, were also cited as priorities by more than 75% of respondents
The research also reveals that where no outsourcing experience exists, reservations remain high:
·         Only one in six manufacturing companies surveyed are currently using procurement outsourcing 
·         Of those not already outsourcing, only around one in twenty (6%) plan to start outsourcing in the next 1-4 years
·         Personnel issues making outsourcing economically inefficient (52%) and dispersed organisational structure and multiple locations/systems making it complicated (54%), were cited by respondents as the main barriers to expanding use of external sourcing and procurement service providers
·         Over half of businesses who do not use external providers (51%), cite losing control of their organisation's sourcing and procurement as a key concern
Nick Ford added: "A manufacturing company will often have a variety of sourcing and procurement delivery modes. This is the result of business models and drivers varying across locations/regions, and spend occurring in multiple locations because of diversified and decentralised manufacturing processes. Companies should look for a provider who can deliver deep category expertise, tailored solutions and a flexible service model to meet their needs.
 "We know that a large number of manufacturers remain to be convinced of the benefits of outsourcing functions, with four in five not outsourcing anything whatsoever. This is why our industry needs to focus on spreading the message about benefits and value delivered by outsourcing, and highlighting real and measurable achievements in terms of quality and cost reductions."