Xchanging acquires e-Sourcing tech co. MarketMaker4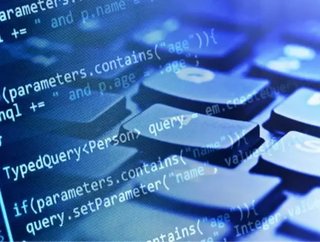 Announcement from Xchanging, one of the worlds top business processing, technology and procurement services providers Xchangingplc, the business proces...
Announcement from Xchanging, one of the world's top business processing, technology and procurement services providers
Xchanging plc, the business process, procurement and technology services provider, has announced that its subsidiary, Xchanging Inc. has acquired MarketMaker4 (MM4), an e-Sourcing technology company based in the USA, for $22 million.
MM4 brings to Xchanging's Procurement business a proprietary Software-as-a-Service technology platform providing industry-agnostic procurement e-Sourcing, business intelligence and dedicated customer support (MarketMaking). The acquisition increases the procurement services Xchanging offers, as well as contributing to the company's technology-enablement strategy. 
This will help consolidate Xchanging's position as the world's third largest procurement provider, as it follows a number of recent new customer wins for Xchanging's Procurement business, with several for the US business specifically.
MM4 will continue to be marketed under the same name in order to leverage its well-established position in the e-Sourcing market. This will support Xchanging's strategic global growth strategy by extending its presence in the USA, a region which has significant growth opportunities for the procurement business, whilst also creating business development opportunities for Xchanging's existing procurement products and services. 
Ed Cross, Executive Director, Xchanging Procurement Services, said: "This acquisition, based on an existing commercial relationship, opens up significant opportunities for Xchanging Procurement Services (XPS) to expand its service and product offering into a new market (e-Sourcing) whilst expanding both MM4 and XPS' customer base and market opportunity."
MM4 has an existing customer base of over 35 companies and growing, with clients in countries including the USA, Canada, Mexico, China and the UK. Customers are spread across a wide range of industries, with a particular focus on the manufacturing and retail sectors. Headquartered in Chicago, with further offices in London and Dubai, MM4 was founded in 2011 by Chirag Shah, Dave Bowen and Alan Buxton. They will remain as shareholding directors with the business, bringing additional specialist business development expertise to Xchanging.
Cross added: "The MM4 solution, already utilised in XPS, has a number of distinct features that many customers have already taken advantage of, which alone can bring very real advantage to procurement practitioners. Coupling this with XPS' extensive outsourcing service globally and underlying technology solutions will ensure that the combined business continues to meet the evolving requirements of the growing procurement outsourcing marketplace successfully."
Chirag Shah, MM4 Co-Founder and Chairman, said:"In the space of only a few years, MM4 has become well established in the corporate procurement market, particularly in the US.   Being part of Xchanging, who first came to us as a customer, will provide the opportunity and the resources to accelerate our growth and allow MM4 to assume a leadership role in the Spend Management sector."