Why U.S. public sector procurement is broken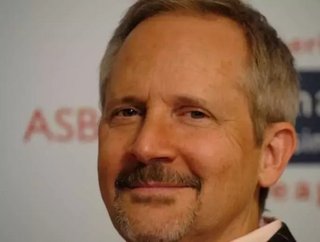 Be sure to check out this story in August's issue of Supply Chain Digital. Trust us, it's way cooler! Public sector procurement, or as its more...
Be sure to check out this story in August's issue of Supply Chain Digital. Trust us, it's way cooler!
Public sector procurement, or as it's more commonly known, doing business with the government, is broken.
At least that's what Lloyd Chapman, the founder of the American Small Business League, says. According to Bergeron, large companies are being awarded public sector small company contracts, which would be against the law.
The Small Business Act of 1953, designed to "encourage" and "develop" small business growth, stipulates that 23 percent of all government contracts must go to small businesses.
However, according to a report done by the American Small Business League, large firms such as Lockheed Martin, Hewlett-Packard, AT&T and several others earned government contracts as small businesses.
In all, 61 of the top 100 small business contracts awarded in the 2010 fiscal year went to large corporations according to the ASBL's report, which accounted for $8.83 billion. Subtracting that total from the mandated 23 percent would put the government well under its goal for small business contracts.
Chapman's solution to that problem is pretty straight forward.
"People that weren't in the army shouldn't get VA loans, people that are millionaires shouldn't get welfare, and Fortune 500 companies shouldn't get federal small business contracts," Chapman said.
THE PROBLEM
Chapman thinks the problem with large corporations earning small business contracts starts with a loose definition of the term "small enterprise."
Chapman has repeatedly gone after the SBA to uncover what he views as fraud, and took the government agency to court earlier this year.
In a Supreme Court ruling filed by Chapman against the SBA in May, United States District Judge Marilyn H. Patel stated, "The court finds it curious the SBA's argument that it does not 'control' the very information it needs to carry out its duties and package."
The $230 billion that Chapman is proposing small businesses should be awarded could be money well spent. According to the U.S. Census Bureau, small businesses create more than 90 percent of all net new jobs.
A recent study by the Kauffman Foundation supported that claim further, finding that since 1980, businesses less than five years old have created nearly every new job.
TIPS FOR SMALL BUSINESS IN THE PUBLIC SECTOR
Even if public sector procurement for small businesses is broken, Chapman thinks small businesses around the country need to do a better job of pursuing government contracts.
"My No. 1 piece of advice for small businesses is to be fearless," Chapman said. "Unfortunately, the vast majority of small businesses in America that are trying to work with the government are scared, and that's the opposite of what you have to down."