Tradeshift: Pioneering eProcurement and Digital Trade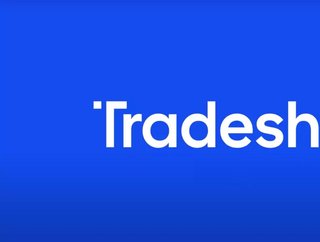 Payments, procurement and supply chain digitalisation specialist Tradeshift just passed $1 trillion in transactions across its platforms
Tradeshift helps transportation and logistics organisations digitally transform their processes. The company offers a suite of services, including spend management, accounts payable and invoice automation, eprocurement, and supplier collaboration through a dedicated B2B supply chain marketplace of more than one million businesses. 
As disruption and digitisation continue to accelerate, demand for Tradeshift's solutions has grown dramatically. The company recently announced the signing of 20 new global enterprise customers since the beginning of its financial year on 1 February, while the number of active businesses transacting on the Tradeshift platform rise by 52 per cent year on year. 
Tradeshift Chief Revenue Officer Christope Bodin expects that growth trajectory to continue, as the economy begins to fully reopen and the world works towards recovering from the pandemic. "We are well positioned to support the wholesale digitalisation of business processes," Bodin said. "For organisations looking to grow in a post-COVID economy, this is fast becoming an organisational standard."
Tradeshift in Brief
HQ: San Francisco, USA
Employees: 800 located in offices in 13 countries 
Customers: 500+ in 190+ countries 
Total on-platform transaction value: $1tn 
Platform: 1.5m companies connected
Key Tradeshift customers: Volvo, Kuehne+Nagel, DHL, Air France-KLM Group

Tradeshift: From $1 to $1 trillion 

Tradeshift was co-founded in 2010 by long-time partners: CEO Christian Lanng; Mikkel Hippe Brun, the company's SVP APAC; and Gert Sylvest, VP Network Products. 
The company was established with a mission to "connect every company in the world, digitally," according to Lanng, and followed the trio's earlier product EasyTrade, a pioneering open-source trade platform. 
In July 2021, just over a decade since launch, Tradeshift announced passing a new milestone: the cumulative value of transactions processed across its platform passed the $1 trillion threshold. To put that in perspective, Tradeshift said it took two years to reach the $1bn milestone. 

Commenting on Tradeshift's current and future standing, chief executive Christian Lanng said: "We've helped a lot of businesses to stay operational and get paid during an extremely volatile period. Every time a business joins our platform it unlocks a whole ecosystem of relationships that we can help to digitise. This sets us apart from the majority of enterprise software providers who remain preoccupied with building connections one at a time."