Supply Chain Digital Show: Procurement burnout in spotlight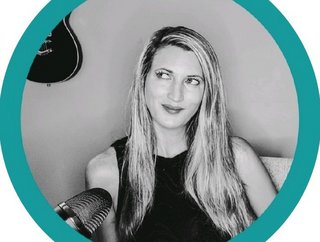 Katie McEwan is Community Advocate for TealBook. She says a big part of the problem with burnout in procurement is that CEOs are ill-educated about the role. "They just don't get what procurement does," says McEwan. "They're fixated on cost savings and put a lot of the pressure to deliver this on procurement."
Supply Chain Digital Show features Katie McEwan, a Community Advocate for supplier data firm TealBook. She discusses how to remedy burnout in procurement
Katie McEwan is Community Advocate for TealBook, a company whose solution provides procurement professionals with dynamic supplier data. McEwen is also known more informally as The Procurement Girl, and says one of her primary motivations is to encourage people to stay in the procurement profession. The following is an edited version of an interview she gave on the Supply Chain Digital Show on LinkedIn, which is available to watch on demand.

Introduce yourself and TealBook
TealBook takes supplier data and makes it available at any point in the sourcing supply cycle. It cleans data, enriches it, and makes it available and actionable at any point in the procurement process. We help with supplier diversity goals, and can help with nearshoring, too.
As for me, I don't have the resumé of a typical thought leader. I am basically a vessel for procurement people. The name Procurement Girl came about because when I first got into procurement, guys started saying, 'Hey, you're that that girl that talks about procurement,' and so I branded myself that way.
My mission is to elevate procurement, and to make them rock stars. I do that by giving them tips and tricks. I talk to them about how to sell and market procurement internally, and I do that through Procurement Unleashed, which is sponsored by TealBook, and that's where procurement leaders gather together.
Are procurement people suffering burnout?
This is such an important issue. I talk to procurement leaders all the time, and they want to be excellent in everything they do. Procurement is really hard to turn off. You turn on the news in the morning, and you're like, 'Okay, this will impact me.'
I speak to a lot to procurement mums and dads with young children, and they're really struggling – trying to balance, home and work life. Many haven't had a vacation in three years. Never wish a procurement professional a great weekend because it probably won't apply.
What is the solution to procurement burnout?
It's not just one solution. We need to widen the scope of how we hire for procurement. We don't have to hire people that have procurement backgrounds. We don't have to hire people that have the degrees or the right certifications.
This is how we'll fill those talent gaps, which is a huge problem right now within procurement; you can't get people into these roles.
Technology isn't the answer on its own. You can implement a new tool like TealBook and of course, it will make your life easier, but if you don't have the right people in place it's not really going to help with stress and burnout.
And then there are the CEOs, who need educating because they just don't get what procurement does.
They're so fixated on cost savings, and they put a lot of the pressure to deliver this on procurement.


How do you educate CEOs about procurement?
Make sure that you're persistently reaching out to your CEO. Do it consistently, and target them just like you would if you were a salesperson going after a new prospect.
Do whatever you can do to get in front of them. Talk to your manager, talk to your head of your department. Say you have some important ideas you'd love to share with leadership.
Any CEO worth their salt should be talking to procurement. And if they're not interested, maybe you should move on to a different company.
Who should think about going into procurement?
You go into procurement because you want to drive the change procurement can have on supply chain. Think about ESG and sustainability. Procurement holds the keys to this.
So if you're a person who wants to make an impact, and don't care too much about getting pats on the back, but are someone who just rolls up their sleeves and get to work, then procurement will be for you.
But it's hard to find people like that, and that's what makes procurement unique, and sets it apart from every other department within an organisation.