Strategic sourcing insight at London supply chain event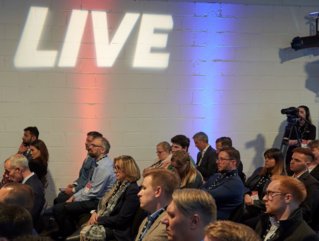 Strategic sourcing will be explored in depth at Procurement & Supply Chain LIVE London next week.
Attend Procurement & Supply Chain LIVE London for strategic sourcing advice & insight from Rolls Royce, PepsiCo & Diebold Nixdorf
Strategic sourcing will be one of the headline subjects under discussion at Procurement & Supply Chain Live London next week, as leading procurement professionals share insight around the subject.
The event takes place from 26-27 September at the Business Design Centre in Islington.
A must-not-miss programme of keynotes and panel discussions will run across two conference stages, including sessions looking at strategic sourcing – an important part of supply chain management, which deals with data collection, spend analysis, market research, negotiation and contracting.
The subject will be explored in depth in The Strategic Sourcing Forum, a panel discussion exploring best practices and strategies for successful strategic sourcing initiatives.
Strategic sourcing speakers include:
Other sessions that will offer insight and advice around strategic sourcing will be:
Procurement Excellence Unveiled, in which PepsiCo's Global Procurement Senior Director Patsy Duncan shares her experience of successfully leveraging procurement strategies at the company to drive innovation, sustainability and value creation.
Strategic Sourcing: Unleashing the Potential for Success is a keynote by Adrian Oyekanmi, who is Global Strategic Sourcing SVP at Radisson Hotel Group
An estimated 2,200 attendees will be at Procurement & SupplyChain LIVE London, to learn from these and other industry experts.
Other speakers include:
View the agenda for a full itinerary of events, speakers and timings.
You can register to attend either in-person – or virtually, because we have partnered with virtual events platform Brella to bring Procurement & SupplyChain LIVE London to YOU, no matter where you are in the world.