SAP Ariba to digitise procurement for Expo 2020 suppliers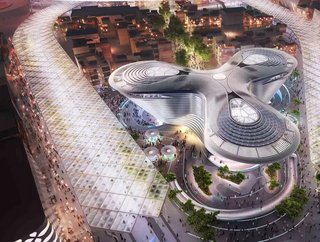 SAP Ariba will fully digitise and automate the procure-to-pay lifecycle for more than 25,000 suppliers at this year's Expo 2020 Dubai
SAP Ariba will provide a unified digital procurement and payment platform for more than 25,000 suppliers at Expo 2020 Dubai. 
The global trade event, this year hosted in Dubai, was rescheduled from last year and will now take place between 1 October 2021 and 31 March 2022. 
As the event's Innovative Enterprise Software Partner, SAP Ariba solutions will fully digitise and automate the procure-to-pay lifecycle, providing a streamlined experience for thousands of market leading, global suppliers and strengthening the global supply chain with enhanced transparency and efficiency. The cloud-based platforms operate through on SAP Ariba's UAE public cloud data centre and connects to the Ariba Network. 
Expo 2020 "a long-term investment"
 
Mohammed AlHashmi, Chief Technology Officer, Expo 2020 Dubai, said the world trade event is  "a long-term investment in the future that aims to enhance opportunities for sustainable business connectivity and growth", which stretches beyond Expo 2020's six-month window. 
"Our partnership with SAP is an example of what can be achieved with the invaluable support of our technology partners to host one of the most digitally advanced World Expos ever," he added. "The implementation of SAP Ariba solutions has transformed our end-to-end procure-to-pay cycle and helped set new standards of procurement automation for projects of this scale."
To date, more than AED 1bn has already been transacted by Expo 2020 suppliers through SAP Ariba. The platform promotes collaborative partnerships and allows registered users to participate in sourcing events, negotiate and initiate contracts, and centralise their invoicing and payments in real time. 
Claudio Muruzabal, President of EMEA South, SAP, said: "Expo 2020 Dubai is demonstrating global best practices in digitising its procurement process with SAP Ariba solutions to help gain visibility into its spend, tighten collaboration with its suppliers, and achieve process automation, including completely paperless invoicing."
About Expo 2020 Dubai
 
Expo 2020 will take place in Dubai and is the first of the long-running World Expos to be hosted in the Middle East, Africa and South Asia territory. The original World Expo, called the Great Exhibiton, was hosted in 1851 at the Crystal Palace in London, designed as a showcase for the innovations of the Industrial Revolution. 
Expo 2020 was originally due to run 20 October 2020 to 10 April 2021, but was last year postponed in light of COVID-19 restrictions - though some business has already taken place virtually. The event will place greater emphasis on innovation in sustainable solutions through the Sustainability District, blending technology and culture. It is expected that around 70 per cent of the 25 million attendees will be international visitors.