Samsung tops Gartner's Asian supply chain top 25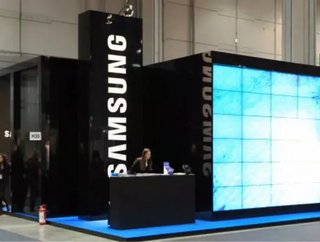 Research firmGartnerhas published its annual table of the top 25 supply chains in the Asia Pacific region, with Samsung claiming top spot again. The go...
Research firm Gartner has published its annual table of the top 25 supply chains in the Asia Pacific region, with Samsung claiming top spot again.
The goal of global research and advisory firm Gartner's annual Supply Chain Top 25 research initiative is to raise awareness of the supply chain discipline and how it impacts the business.
Samsung Electronics, retained its leadership position among companies in Asia Pacific, moving up five slots in the worldwide ranking from No. 13 to No. 8. With a vision of gaining competitive advantage through product and process excellence, it achieved first place in 2012 for smartphone and overall mobile phone sales worldwide. The company's advanced and highly integrated supply chain spans product, process and people, a key reason for Samsung's success.
Lenovo (no. 2) moved up two spots from 2012, backed by impressive revenue growth and inventory turns. It also improved its global ranking by 23 spots, placing the organization at No. 20 for 2013. Lenovo's hybrid supply chain model demonstrates advanced segmentation and supply chain analytic capabilities, which helped the company to reduce costs while significantly improving delivery performance. With over one-half of all its global sales coming from Asia Pacific and Latin America, Lenovo's continued focus on this region, coupled with an improved speed to market, accelerated its move toward leadership in an otherwise depressed global PC sector.
Five new companies entered the top 10 in 2013 compared to last year - Haier, Flextronics, Honda Motor, Canon and LG Electronics.
Gartner research director Debashis Tarafdar said supply chain executives could apply the best practices from these leaders to improve their operations in the region.
"Mixed economic performance, volatility of demand, rising costs, a tighter labor market, a shortage of talent and regulatory pressures continue to weigh on Asia Pacific supply chains in 2013," said Tarafdar.
Despite some key challenges, supply chain leaders in Asia Pacific demonstrated commitment to demand-driven excellence.
"To improve long-term supply chain stability, we see many organizations investing significant resources in re-evaluating their supply network, developing lean manufacturing practices and creating multitier supply chain visibility," said Tarafdar.
"As supply chains increasingly become a key differentiator and an enabler of business growth, talent acquisition and retention assumed high priority as well. In addition, most organizations adopted either a hybrid or local leadership model that effectively addresses the cultural differences between various countries."
The Asia Pacific top 10 reflects these trends (see Table 1). Overall, the three-year weighted average revenue growth for the top 10 Asia Pacific companies slowed down almost 25 percent year over year.
Table 1. 2013 Gartner Supply Chain Top 10: Asia Pacific
2013 Asia/Pacific Ranking

2013 Overall Ranking

Company

Return on Assets (ROA) 1

Inventory Turns 2

Revenue Growth3

Composite Score 4

1

8

Samsung

11.6%

18.5

15.7%

4.35

2

20

Lenovo

2.5%

22.2

29.8%

2.75

3

32

Haier

9.0%

10.5

17.3%

1.85

4

33

Hyundai Motor

9.3%

18.6

8.4%

1.85

5

36

Tata Motors

7.0%

6.3

33.1%

1.73

6

58

Toyota Motor

1.0%

10.7

-2.5%

1.39

7

71

Flextronics

3.8%

7.7

2.7%

1.24

8

85

Honda Motor

2.7%

6.7

-7.1%

1.03

9

91

Canon

6.0%

3.3

0.8%

0.90

10

94

LG

-1.6%

20.0

-6.8%

0.86

 

 

2013 Top 10 Average

5.1%

12.4

9.1%

1.79

 

 

2012 Top 10 Average

6.1%

12.2

12.2%

1.76

 

 

Average % change (2012 to 2013)

-16.4%

2.2%

-25.1