Royal FrieslandCampina signs deal with IBM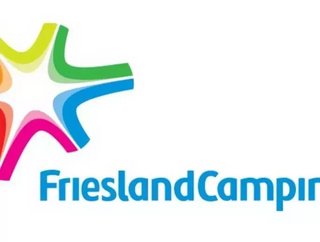 IBM and Royal FrieslandCampina, the fourth largest dairy company in the world with 14,800 member dairy farms, signed a five-year business process servi...
IBM and Royal FrieslandCampina, the fourth largest dairy company in the world with 14,800 member dairy farms, signed a five-year business process services agreement to enable the company to focus on its core competency and growth opportunity in the dairy industry.
Following the merger at the end of 2008 of Friesland Foods and Campina, Royal FrieslandCampina is making its operations more efficient and transparent to achieve cost reduction and synergy and be able to gain market share in dairy-based beverages, infant & toddler nutrition, branded cheeses and functional dairy-based ingredients.
To achieve this, IBM Global Process Services (IBM GPS) and FrieslandCampina have worked together for the last six months on standardizing FrieslandCampina's worldwide business processes by implementing an SAP backbone, combined with an Internal Control Framework and Sales & Operations Planning that will provide the company with the information transparency needed to make rapid, fact-based decisions.
Under the new agreement, IBM will assist FrieslandCampina in further reducing cost by centralizing its global procurement process. IBM will run FrieslandCampina's overall Procurement operations end-to-end, including several sourcing activities for all non-product related procurement activities.
SEE OTHER TOP STORIES IN THE WDM CONTENT NETWORK
The best Chief Procurement Officers (CPOs) in the world
What is the future of public sector procurement?
Check out the latest issue of Supply Chain Digital!
This covers areas of information technology, marketing, services, facilities and supplies in Europe, North America, Asia and Africa. As part of the project, IBM will improve and operate the purchasing process and introduce innovative procurement technology solutions from Ariba, a business partner of IBM's.
"After our merger in 2008, FrieslandCampina was seeking a business partner with global experience and a supplier network that could be leveraged to meet our purchasing requirements and synergy goals," Kees Gielen, chief financial officer for Royal FrieslandCampina, said. "Working with IBM will help us to realize our global expansion plans, particularly in growth markets such as Asia and Africa."
"IBM's deep expertise in supply chain and procurement management as well as direct experience in managing more than US$50 billion of purchasing spend annually will help to give Royal FrieslandCampina a competitive edge going forward," William van Rooij, consumer products leader for IBM Benelux, said.
Today's announcement with FrieslandCampina is another example of how IBM Global Services teams with its clients to solve business problems and help them capitalize on new opportunities. Clients today are looking to global process services providers like IBM for more than just cost cutting.
Edited by Kevin Scarpati