Timeline: The history and development of global procurement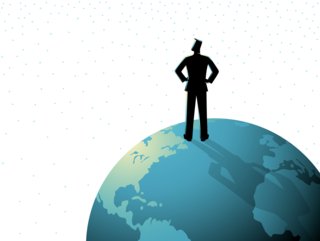 A timeline of global procurement
As commercial organisations and collaboration expanded throughout history, procurement went from a tribal, to a national, to a global affair...
Here's a timeline of global procurement
1400s - The Age of Exploration
The Age of Exploration was a period of global exploration and trade, during which European explorers established trade routes to Asia, Africa, and the Americas.
This era marked the beginning of global trade and commerce, and it paved the way for the development of modern procurement practices.
As trade routes expanded, merchants began to develop sophisticated procurement strategies to source goods from different regions, creating the foundation for today's global supply chains.
1947 - The Establishment of GATT
The General Agreement on Tariffs and Trade (GATT) was established in 1947 as a framework for regulating international trade.
GATT instituted a set of rules and principles for trade among member countries, including rules on tariffs, subsidies and non-tariff barriers.
Over time, GATT evolved into the World Trade Organization (WTO), which continues to regulate global trade today.
The establishment of GATT/WTO created a more predictable and stable environment for international trade, providing a foundation for global procurement.
1990s - The Advent of Systematic E-Procurement
Electronic procurement, or e-procurement, refers to the use of digital technologies to manage procurement processes.
The advent of the internet in the 1990s made it possible to develop e-procurement systems, enabling companies to streamline their procurement processes and automate many routine tasks.
E-procurement has since become an essential part of global procurement, allowing companies to manage their procurement operations more efficiently and effectively.
2000 - The United Nations Global Compact
The UN Global Compact was a voluntary initiative launched by the United Nations in 2003 to promote sustainable and responsible business practices.
The initiative encourages companies to adopt sustainable procurement practices, such as sourcing products and services from suppliers that adhere to high environmental and social standards.
The compact has had a significant impact on global procurement by raising awareness of the importance of sustainability and social responsibility in procurement on a global scale.
2000s-2010s - The Rise of China as a Major Global Sourcing Hub
In the 2000s, China emerged as a major player in global procurement, thanks to its low labour costs and large manufacturing base.
Many companies began to source products and services from China, creating a significant shift in global supply chains.
China's rise as a sourcing hub has had a major impact on global procurement practices, with many companies now using sophisticated procurement strategies to manage their relationships with Chinese suppliers.
2020s - Pandemic and War: Disruption
COVID-19, which took hold in earnest in 2020, and the Russian invasion of Ukraine in 2022 have both had an extensive impact on global procurement practices and supply chains.
Together, they have caused significant disruptions, forcing companies to rethink their procurement strategies and prioritise supply chain resilience over traditional, predictable approaches.
As a result, many companies have been forced to diversify their supplier base and develop contingency plans to manage supply chain disruptions.
The pandemic and Ukraine war have highlighted the importance of risk management in procurement, and it is likely to have long-lasting effects on global procurement practices for years to come.