Procurement Outsourcing: Partnering with Outside Experts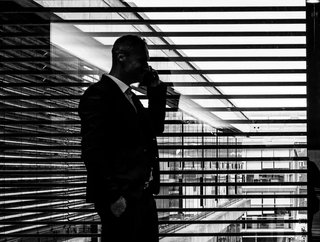 To adapt to an unpredictable world, you can transfer specific procurement processes to outside vendors—cutting costs and re-focusing on your core products
In coming years, supply and demand will fluctuate, new technology will change the way procurement teams operate, and skilled workers will be in short supply. Outsourcing procurement is now a priority. Explained John Piatek, GEP Vice President and Thought Leadership Council Chairman: "In the face of wild swings in consumer demand, trade wars, tariffs, and lockdowns...supply chains bent and frequently broke." Therefore, companies need to know how to recover. 
The Rise of Strategic Procurement 

The pandemic placed procurement on a higher level within business operations. Executive boards that previously overlooked or undersold the value of procurement started to sit procurement managers around the table with strategic advisors to mitigate risks, optimise costs, and drive growth. ''This year has demonstrated the importance of bringing CPOs into C-suite conversations", explained Jennifer Brown, Principal, Deloitte Consulting. "They bring significant value to the table." 
Procurement teams now race to find skilled, third-party vendors to provide services they can neither afford nor prioritise. "Outsourcing of S2C can give companies access to expertise, capabilities, and scale they may not have in-house," said Iliana Filyanova, Partner for McKinsey's Manufacturing & Supply Chain. For example, expert outside firms can analyse market conditions, supply specialised goods such as semiconductors or uniquely designed parts, and help develop a strong IT infrastructure. 
To be clear, if your team can skillfully outsource, a whole new world opens up: you can rapidly adjust to market conditions, scale up when demand spikes, and scale down when dips hit. 
Why Outsource? 

First, you can cut costs. Suppliers in Southeast Asia and other low-cost countries can provide large amounts of materials and products at excellent prices without the political backlash that often accompanies offshoring. But outsourcing has several advantages. When you get specialists on board, you can shorten development times, hire additional staff without having to train them, and digitise your procurement systems thanks to IT experts. 
Additional Benefits 
Increases focus on core tasks 

Provides staff more time to fulfil their priorities 

Supplies next-gen technology expertise 

Reduces operational costs

Helps prevent duplicate payments 
These benefits only accrue, however, if your team carefully defines the scope of the operation. When you try to hit the bull's-eye on a dartboard, you aim directly at the centre. It takes a certain angle, force, and skill. Likewise, procurement teams must figure out what and how much to outsource. Outsourcing still requires spending, and teams will want to get good data before they sign a final contract. In addition, staff members should be on board with the rationale and objectives of the outsourcing project—otherwise, your darts will miss their target. 
How To Successfully Outsource Procurement 

According to McKinsey, teams should focus on three main steps. 
Determine which categories to outsource.

Focus on non-core business areas. These are any services that support your core product, such as freight and shipping, facilities, and IT infrastructure. 

Select the right metrics.

Build supplier scorecards, in which your team decides upon two to three key criteria such as low unit prices, supply chain resilience, and quality of product. 

Partner with the appropriate people.

Ask potential firms questions to assess their domain expertise; diversify your search to take in a variety of global organisations, and consider their technical skills—even if you're not hiring the vendor for IT. 
If these focus areas seem too broad, Deloitte recommends a phase-by-phase process.
Deloitte: The Seven Stages of Outsourcing

Starting the Search
First, companies should Assess and Prepare. These steps include defining vendor requirements and starting to engage. In these phases, you may do some background research but not engage with them directly. Web searches can yield initial results, and consultants can also help—especially those who know the strengths and weaknesses of your industry. After you have your list narrowed down, you can produce a strong, detailed RFP.
Naturally, your RFP will attract the relevant suppliers, and you'll be able to move to Evaluate. If you've chosen strong metrics, two to three top vendor proposals should stand out. Be forewarned, Deloitte said: the next part is tricky. Committing, or negotiating your final contracts, will lock you into a potentially multi-year collaboration with a vendor. Take your time: you can deliberate over competing offers, as well as request that additional support be built into the contract. 
Negotiating the Best Deal
Advocate for your best interests! "I moved forward to negotiate with a current contract manufacturer with whom we had an important volume commitment with high prices," said Elodie Cramer, Associate Director of Biogen. "We were in a single-source situation, with no active alternatives." She opted to pursue dual sourcing, as well as insist on open vendor discussions. At the conclusion of the talks, she had bartered better terms: 29% lower costs, 75% less volume commitment, and improved vendor quality and service. 
Additionally, teams should discuss details such as how to optimise taxes, meet regulatory compliance, and protect ESG standards. Safety-catch measures like these may seem to extend the outsourcing process, but they'll ensure that you don't end up spending more over the long term. Compliance, after all, can drive 30% to 50% of savings, and talking about it upfront is for the best for all concerned. 
Closing the Case
Once you've reached acceptable terms, you can Transition, handing the project work and resources over to your vendor, and Optimise, following up to manage and improve the relationship. Don't forget to dot your i's and cross your t's—Deloitte even recommends an end checklist. Sign the contract; create a people transition plan; complete consultations with any oversight committees. After signing the paper with a flourish, you can then rest easily, confident that you've followed a strategic outsourcing system. 
Companies To Emulate 
Procter & Gamble, Unilever, Slack, Alibaba, Acer: even major multinational companies seek to outsource specific systems, technical skills, or materials. When Unilever integrated its ERP platforms into a single system, outsourcing saved the company an annual €700 million. Slack outsourced its universally-known colourful design label to MetaLab. Alibaba outsourced to US firms to compete with eBay. Acer outsourced manufacturing to maintain a small, agile team. As a result, these companies improved their international reputations, offset their internal weaknesses, and built strong vendor partnerships. 
As executives increasingly turn to procurement to make their global operations less costly and more resilient, teams that strategically outsource work will stand a better chance of bringing good news to the next management meeting. Said Ryan Flynn, Principal, Deloitte Consulting: "CPOs are uniquely positioned to help their organizations navigate a historically disruptive time and build the agility required to thrive." 
Yet to do so, they must act with intent. "Successful outsourcing—outsourcing that drives transformation and helps achieve broad strategic goals—requires companies to follow a disciplined process," wrote Deloitte. In short: Outsourcing initiatives succeed not by luck, but by design.