New degree to create tomorrow's supply chain leaders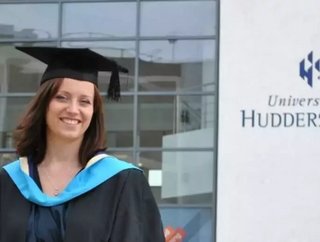 The NOVUS Trust has launched a new logisitics and supply chain degree in order to address the shortage of graduate talent in the supply chain and logis...
The NOVUS Trust has launched a new logisitics and supply chain degree in order to address the shortage of graduate talent in the supply chain and logistics industry.
Sponsored by companies in the industry,the 4-year Logistics and SUpply Chain BSc degree course will 'arm graduates with the tools they need for a successful career in the industry, starting with a guaranteed job from one of the course sponsors.
NOVUS, a group which aims to close the skills gap in the supply chain industry, hope the new degree will be the UK's leading graduate alumni for supply chain professionals. 15 Retailers, manufacturers and logistics organisations already signed up as sponsors with many other expressing significant interest.
The NOVUS degree course covers supply chain management, finance, statistics, organisational structure and methods, sociology, psychology, transport network design, warehouse design, inventory management, supply chain IT and HR management. In addition, the core degree course will be supplemented with essential managerial 'craft skills' such as leadership, people management and communication.

The NOVUS Trust is inviting companies to join the list of sponsors. In addition to an initial joining fee of £5000, sponsoring companies need a commitment to engage with the scheme through the provision of mentors, use of corporate branding in course materials and marketing, paid placements in the holiday periods and third year, course content and case studies and, finally, a commitment to provide at least 1 graduate jobs per year commencing in September 2017. A proportion of the graduate salary will be used to repay student loans. The scheme is run on a 'not-for-profit' basis, with a charitable trust administrating the entity.
Andy Kaye, chair of The NOVUS Trust steering committee, said: "In creating a degree by the industry for the industry, NOVUS Founder Members will be able to tailor the course content and selection criteria of graduates into their own business recruitment strategies. There is a significant benefit in reduced graduate recruitment cost and we would anticipate a long term benefit in higher graduate retention and the time to value of a NOVUS graduate in any company."
The first students commence their NOVUS degree in September 2013 at Huddersfield University. Kaye said: "The NOVUS steering group chose Huddersfield because it has been offering first class courses in transport and logistics since 1984. The university is prepared to work closely with NOVUS to deliver top quality graduates with an alumni recognised globally as the very best."
After two years, the aim is to roll the NOVUS degree out to other universities, with an ambition to accommodate 450 students per year.
The NOVUS degree addresses the major challenge faced by the industry in attracting and retaining the right numbers and quality of management talent to keep pace with current and future demand.
Kaye explained: "Over the past decade retailers and manufacturers have leveraged the logistics and supply chain function to give them competitive edge, while trends such as increased technology, online retail and globalisation have changed the dynamics of supply chain management."
He added: "Logistics is no longer just about trucks and sheds; it has matured into a sophisticated, intellectual and vibrant industry that is underpinned by technology. The skills, capabilities and intellectual capacities of managers within the industry must keep pace with this change."