The skills shortage facing global supply chains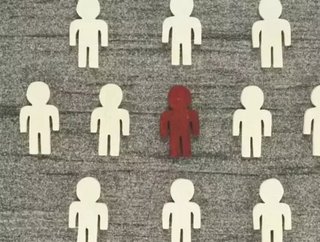 We are witnessing a major shift in the role of supply chain managers. Businesses expect their supply chain and procurement specialists to be shaping bus...
We are witnessing a major shift in the role of supply chain managers. Businesses expect their supply chain and procurement specialists to be shaping business strategy, assessing global security and managing relationships which span across the world. The challenge to upskill is tremendous, but when supply chain managers are working with the highest levels of supply chain risk since 2013, it is deeply concerning that around half (51% in the UK, 45% in South Africa and 44% in Australia) of supply chain managers admit to not having the skills they need to get the job done.
The problem is not just about the skill level of supply chain managers, but whether they have the right balance of abilities. Communicating across borders, influencing senior management and working collaboratively with suppliers all require new skills not traditionally associated with procurement – soft skills. Indeed, when we asked supply chain managers in the UK what their most valued skills were earlier this year communication, relationship management, negotiation and influencing skills made up the top four. Hard, analytical skills are rendered impotent without the interpersonal skills to make them work. Ask yourself, can you trust everything your supplier tells you? Do you have the emotional intelligence to make accountants understand the reputational and moral significance of worker welfare? And can you confidently claim to have the courage and leadership to drive procurement change at the top of your organisation? These are the skills required for any supply chain manager.
This focus on relationships over process has the power to rejuvenate a business. When Jaguar Land Rover (JLR) found itself with a quality control problem in 2008, it was not for a lack of technical skill. Indeed, measured purely by the rate at which faulty parts were detected, performance was exceptional; some suppliers found faults in as many as 65% of the parts they tested. Contracts were fulfilled to the letter, but the underlying relationship was antagonistic. As a result, not one of the 16 suppliers tracked down the source of the quality control problems and the business lost thousands of pounds a minute waiting as production lines stuttered and started. The answer was not just a financial investment but an emotional one. JLR set out to redefine the way it procured quality control, reducing 16 suppliers to one trusted collaborator. Over a period of six years, JLR developed a new quality control system with their supplier, G&P. The end product saw JLR propelled up the customer satisfaction charts while G&P had invested £2m into a world class piece of technology. The improvement in process and analysis was only possible because of the addition of soft skills.
These soft skills are not limited to supplier relationships, they are becoming increasingly important in the foggy world of cross border supply chain regulation. National governments have realised that international supply chain regulations are as impossible to enforce as they are impractical to follow. Their answer is to harness the power of shame. Whether it's the Modern Slavery Act in the UK, the Transparency in Supply Chains Act in California or conflict mineral reporting in both Europe and the US, these regulations are anathema to a box ticking regulatory culture. Instead of fulfilling a set of specific criteria, regulators are asking an open question, "What have you done to keep each person in your supply chain safe?"
The impact of this change is tremendous. No amount of process or analytical skill will be enough to arrive at a single correct answer, it is a test of moral integrity.  Around half of CIPS trained supply chain managers worldwide believe the fair treatment of people further down their supply chain is their most important responsibility, in the UK it is ahead of any other consideration.  Passing these new regulatory tests depends upon whether supply chain managers can convince their COOs and CEOs to invest in a morally superior supply chain. Once again, the soft skills of leadership and emotional intelligence underpin rigorous process.
Which brings us back to the problem at hand. If near to half of the world's supply chain managers lack the soft skills to survive, what can be done? It is an all too common fallacy that leadership, persuasion and emotional intelligence are hard wired abilities, fortunately they are not. Soft skills are a combination of habits and attitudes which can be learned through practical exercises, self-reflection and continual practice. They form a central part of CIPS qualifications and their acquisition requires just as much study and hard work as any other skill.
Yet the rewards of soft skills, can be much richer. The insight to see past cultural barriers when dealing with suppliers, the ability to lead change in your organisation or the power to safeguard your business's reputation for a generation. Soft skills, like these allow supply chain professionals to unlock the potential within their business and act on the insights which hard, analytical skills provide. The world's supply chain managers are facing once in a generation challenges with the impression that they are under skilled and unprepared. The answer may not be to change who we work with but to revolutionise the way we work them.
David Noble is Group CEO of the Chartered Institute of Procurement & Supply (CIPS)
Follow @SupplyChainD