Intel: Semiconductor Supply Chain Issues Could Last Years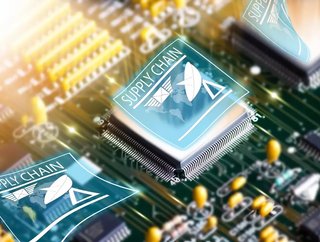 The global supply shortage in semiconductor chips looks likely to rage on for "a couple of years" says Intel chief Gelsinger, as chip makers post record Q1

The global semiconductor shortage which has crippled car manufacturers could continue on for several more years, according to Intel's CEO Pat Gelsinger. 
Chip scarcity has affected dozens of the global economy's biggest industries. Automotive production lines have been halted - both traditional car manufacturers and EV brands, such as Tesla - Microsoft and Sony have faced a slow rollout of their latest video game consoles, and leading phone manufacturers including Samsung warned that the drought will impact their ability to launch new iterations of their flagship handsets. 
Organisations have adapted their supply chains to meet the immediate shortfall says Gelsinger, but, speaking at a computer industry virtual trade show, said: "While the industry has taken steps to address near term constraints it could still take a couple of years for the ecosystem to address shortages of foundry capacity, substrates and components."
What caused the semiconductor shortage? 
The global shortage in semiconductor chips is the result of compounding issues and shifts in demand due to the pandemic, rather than a sudden crushing blow. 
During the height of the early pandemic in mid-2020, chip manufacturers pivoted to meet the growing demand of the work-from-home market, shifting production lines towards laptops and other communications devices millions relied upon for remote work. When the economy began to open back up, other sectors that relied on the chips found availability was scarce. 
Other unforeseen factors have also taken their toll. Production at Japanese chip maker Renesas was set back after a fire swept through one of its fabrication sites. More than 20 manufacturing units were destroyed in the blaze, meaning production had to be moved to a new site while repairs took place and new equipment was procured. Renesas says capacity at the affected site returned to 88% by the end of May, and is expected to recover to pre-fire levels by the middle of June. 
There are some winners from the semiconductor shortage 
While this is bad news for supply chains and consumers, chip manufacturers have experienced a record year. The top 10 semiconductor plants saw quarterly revenue hit a new high of $22.75 billion in Q1 21, according to TrendForce analysts, who forecast further growth of between one and three per cent in the second quarter. 
Top 5 chip foundries by revenue  
TSMC
Samsung
UMC
GlobalFoundries
SMIC
data: TrendForce

Intel also announced in March that it will be ramping up its own manufacturing capacity, investing $20bn to build two new factories in Arizona, USA, to increase chip output. Gelsinger said the company was "all systems go" on production for chips for 2023.
Intel also plans to expand its manufacturing capabilities into Europe, as well as opening its manufacturing lines up to external customers, with a focus on 'cutting-edge computing chip manufacturing'.