Supply Chain Risk Management
Tesla's Prices Increase Due to Supply Chain Pressure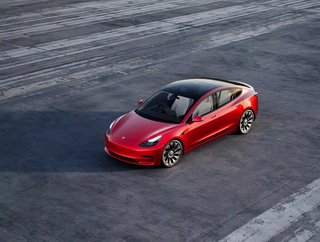 Global microchip shortages pushed Tesla to raise automotive prices, but the company is taking rapid steps to mitigate the consequences
In May, Tesla's Model 3 and Model Y prices increased, marking the fifth incremental price jump for its electric cars in the span of three months. When Twitter account @Ryanth3nerd called out Tesla on Twitter for raising prices despite removing lumbar features, Musk tweeted back: 'Prices increasing due to major supply chain price pressure industry-wide. Raw materials especially'. 
During an April conference call, Musk said that Tesla had faced 'some of the most difficult supply chain challenges', referencing semiconductor chip shortages. 
Microchip Demand Outstrips Market Supply 
In 2020, many automakers were forced to stop production on product lines until chip supply caught up. Intel, one of the largest semiconductor manufacturers, recently announced that it could take several years for the industry to catch up. Tesla, however, took rapid steps to mitigate supply chain chip shortages. The company uses chips for various automotive control systems as well as a specially-designed chip for its self-driving cars—and realised that it couldn't stand by and watch as the market failed to keep up. 
In February, Tesla halted Model 3 production at a California car assembly plant due to supply-chain backlogs. And Tesla isn't the only car manufacturer suffering from the global chip shortage. Bloomberg reported in January that the automotive industry could lose up to US$61bn in revenue. After all, microchips make up a significant portion of a car's manufacturing costs: according to Deloitte, computer chips add up to 40% of a car's cost. 
Tesla's vehicles and market power indicates a trend for other automotive companies who rely on semiconductors for navigation, collision detection, and bluetooth capabilities. 
What Caused the Microchip Shortage? 
When COVID-19 hit, stay-at-home mandates drove a rapid increase in consumer electronics. As a result, microchip manufacturers adjusted their supply lines to better serve the digital market, which was generating higher profits than the automotive industry. 
As automakers re-opened their factories, however, they didn't count on the reduced supply of chips. Microchip factories weren't able to 'flip the switch' back to car chips quickly enough, which led to backlogs and order cancellations. Ford, General Motors (GM), Honda, and Volkswagen had to cancel shifts and close down certain operations. GM, for example, noted that the chip shortage could cost them $US2bn in profits. The shortage will likely last until July, if not several years. 
Musk Hints at Potential Solutions 
In a recent Q1 earnings call, Musk compared Tesla's current chip shortages to World War 2 logistics. Yet the company announced that it had avoided the worst of the consequences by pivoting to microcontrollers and seeking out chips from multiple suppliers. 
Automotive suppliers facing production backlogs might do well to take a similar approach, building a resilient, diverse network of suppliers to produce chips and mitigate logistics disruptions. As Electrek summed up: 'Tesla is taking the advantages of its startup mentality to move quickly and stay nimble'. 
Overall, the company still reported a profitable quarter, despite complaints from customers about the recent price hikes. As Zach Kirkhorn, Tesla's CFO, said: 'We continue to work through the instability of the global supply chain, particularly around semi-conductors and port capacities'. 
During the first quarter of 2021, the company sold 184,800 vehicles, gaining traction in Chinese markets. If Tesla continues to develop agile microchip procurement processes, therefore, they look set to lead the market in recovering from the microchip shortage.