Indian Government Reduces Palm Oil Import Duties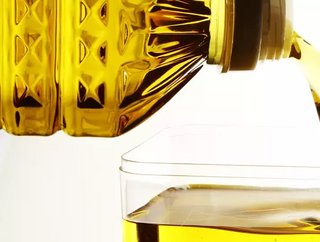 The world's largest palm oil market is opening up to foreign refined imports—a much-needed move in increasingly trying times
Changes to palm oil export and import prices have come at a good moment, according to both Indonesian and Indian traders. While there were originally concerns that they would have too much product to sell, demand is now expected to keep pace. On June 28th, Indonesia reduced its crude palm oil export ceiling rates by US$80/mt. Like gas stations trying to compete based on price, India subsequently dropped its palm oil import duties from 35.75% to 30.25% and lifted import restrictions.
How Will the Rest of the Year Unfold? 
Indian and Indonesian traders will likely try to ship as much palm oil as possible before the end of September. In October, Indian palm oil suppliers will harvest their Kharif crop. To protect local profits, the government may raise the import duty again. This might help sellers compete with low international prices, but will put the pressure on local suppliers to meet demand. 'The import pace should be healthy until the first half of September', said CEO Sandeep Bajoria of Sunvin. 
But after September 30th, the prices of palm oil are still uncertain. Not only could the Indian government change the price, but costs could change as a result of the pandemic. 'Buyers aren't sure what'll happen later on in the year, so they'll likely try to ship as much as possible before that date', said Bajoria. In part, he's referring to the pandemic situation in India. Shipments at Indian ports remain uncertain; Malaysian and Indonesian ports intermittently shutter; Indian crews have to switch out in Singapore. Consequently, both palm oil imports and exports might face delays up to the end of 2021. 
Why Import? 
Even though the Indian government wants to protect local suppliers, it wants to keep local operations as a whole running—many of which need to buy refined palm oil. 'Importing refined palm oil is cheaper than importing and processing crude oil', explained a Mumbai-based vegetable oil dealer. These imports will likely come from Indonesia and Malaysia and will help the two supplier countries build an Indian palm oil presence. 
India is currently the world's largest palm oil market. After placing blockages on refined palm oil for a year, New Delhi is now placing record orders. Indian purchasers have contracted 70,000+ tonnes of Indonesian refined bleached deodorised (RBD) palm oil. In fact, the nation could purchase upwards of 150,000 tonnes of refined palm oil per month, according to Bajoria. 
The Cost of Demand 
Yet as demand increases, palm oil costs will rise. Suppliers—both international and local—will realise that buyers want their goods. In the previous example of the competing gas stations, both will raise their prices if oil is scarce and people need to drive. This may make palm oil more costly and less competitive compared to soybean oil. 'Palm oil is not the best-paying cargo', said a broker based in Singapore. This means that the government may have to consider additional measures to keep the nation on track. 
Despite greater competition for Indian palm oil refiners and producers, many traders applauded the reduced palm oil import duties. Said an Indian trader: 'The decision taken by both the Indian and Indonesian governments to adjust the taxes, especially at this time, is very much welcome, and overdue'.