IBM supports ABB Group's procurement digitisation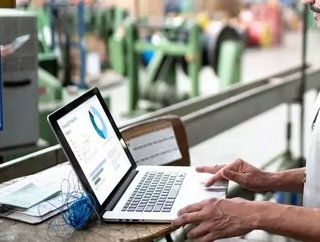 IBM supports ABB Group's procurement digitisation, driving business value and fast, intuitive experiences with the help of purchasing program, SmartB...
Supporting ABB Group's procurement digitisation journey, IBM has been contracted by the global technology group to launch SmartBuy, a newly designed end-to-end employee purchasing program. 
The program is expected to match the ease of traditional online shopping, with an intuitive and fast search engine. In addition, the solution has also been designed to automate the process of finding, procuring and managing ABB's supplier network, including services such as self-registration and contract processes.
"We wanted to transform our eProcurement processes to drive business value and create a better experience for our user community and suppliers while avoiding the need for major training and allowing for an increased level of self-service Along with IBM's industry experience and guidance, we chose SAP Ariba solutions because we believe in their ability to help elevate our procurement function and support our longer-term business objectives," commented Daniel Stumm, ABB's Head of Indirect Procurement.
In the announcement made by IBM, the company explains that organisations like ABB that are on a journey to become a true cognitive enterprise, are increasingly looking to modernise their ERP systems. However, they can loften ack maturity and the flexibility needed to support rapid business growth. "By building intelligence directly into their enterprise systems, the foundation is set to apply technologies like AI and blockchain in the future, to help unlock new value for customers," stated .
SmartBuy
Designed to help provide ABB employees with enhanced self-service methods to purchase indirect materials and services, as well as guide users to preferred suppliers, processes and policies, the SmartBuy program has at its core.
The program will provide 24/7 support with an intuitive, single, self-service interface, as well as establish a seamless experience that aligns with ABB's corporate policies.
Contracted by ABB, IBM has completed over 5,500 successful SAP projects, helping more than 400 businesses to transform their enterprise systems with SAP S/4HANA. IBM was asked to help design and implement SmartBuy by the global technology group.
"At IBM, we believe that there is more to an eProcurement solution than just cost savings, we're also focused on security and user experience. With SmartBuy, ABB can tap into the power of AI to help remove manual error-prone repetitive tasks and long search times for products and manufacturers, allowing procurement resources to focus on more strategic operations. And while running SAP Ariba solutions in a hybrid cloud environment, we're able to make ABB's systems and processes more intelligent without sacrificing existing security controls," concluded Neil McCormack, managing partner - Geo Leader, IBM Services EMEA. 
For more information on procurement, supply chain and logistics topics - please take a look at the latest edition of .