IBM launches new Supplier Connection portal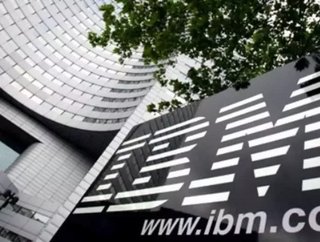 Before you read this, check out this story in November's issue of Supply Chain Digital. Trust us, it's way cooler! What if some of the largest...
Before you read this, check out this story in November's issue of Supply Chain Digital. Trust us, it's way cooler!
What if some of the largest companies in the world banded together to help smaller suppliers gain a foothold in the marketplace?
That's exactly what IBM is trying to find out, as the information technology giant is putting together what it calls Supplier Connection, a B2B portal that connects large firms with small businesses.
"There's plenty of evidence that small businesses drive the economy and create jobs," Linda Cantwell, Vice President of Global Procurement Shared Services at IBM says.
THE IDEA BEHIND SUPPLIER CONNECTION
"Large companies like IBM need to be more aggressive to help small businesses win contracts from larger businesses, and this is a fantastic opportunity for them to do just that."
This initiative provides small companies with a standardized and streamlined way to register basic information, share business practices and potentially connect with both large and small businesses to enhance their opportunity for growth.
In turn, large companies are now able to quickly find registered suppliers and communicate and forge stronger relationships with new and existing suppliers.
"Large firms really struggle to get connected with small businesses that they sometimes should be working with," Cantwell explains. "Now, they can have visibility to other small businesses on this site to promote economic development for both parties."
Cantwell and IBM have already recruited nine large businesses to join the Supplier Connection initiative. Joining IBM are AT&T, Bank of America, Citigroup, UPS, Pfizer, Caterpillar, Advanced Micro Devices (AMD) and Dell.
Supplier Connection is hoping to have 100 large firms participating in two years, which will help drive the number of small businesses that join the supply chain portal. The company already has 700 small companies engaging in the supply chain portal.
The success of Supplier Connection won't be solely determined by the number of participants, however.
"We're considering job growth to be our success factor, not the number of suppliers or large firms that join," Cantwell says.
In short, Supplier Connection is an intriguing supply chain portal that offers benefits to huge corporations and small businesses alike, and is something that the innovative minds at IBM hope will spur economic development.
"We took an innovative, high-tech approach to building a foundation that promotes small and large business growth," Cantwell says. "As a large enterprise, we can make a difference in the potential growth of the economy by helping out small businesses."