The Hackett Group: embracing digitisation in procurement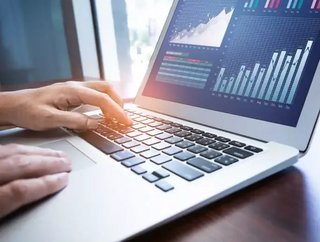 With digitisation beginning to take hold over the supply chain world, many companies are turning to consultancy and advisory services for support. That...
With digitisation beginning to take hold over the supply chain world, many companies are turning to consultancy and advisory services for support.
That's where the Hackett Group comes in. Offering intellectual property-based strategic consultancy, leading enterprise benchmarking and best practices in digital transformation, the Hackett Group provides firms with expert advice to succeed in the space amidst significant technological change in the industry.
Nic Walden, UK procurement programme leader at the Hackett Group, specialises in helping companies transform their procurement functions into becoming true strategic business enabling functions. "I'm working with many well known and large multinational companies on a continuous basis through our membership programmes," says Walden. "We're utilising our best practice research and thought leadership to support procurement leadership teams, to help them better understand what's changing in the business environment and what that means for the world-class future procurement function. We provide that external perspective and help guide their procurement function and transformation strategy to ultimately enable better decision making towards greater effectiveness, efficiency and experience." 
The Hackett Group empowers companies to accelerate their digital output in a range of different areas in procurement. "We utilise our experience and knowledge of proven best practices and emerging practices to help companies drive change and transform successfully at pace," explains Walden. "It could be that procurement teams are being asked to take on new responsibilities or bring in new talent to shift their focus from pure cost savings to becoming more oriented around the supplier lifecycle. It's up to us to ensure we're providing the best advice on the latest trends in the marketplace, including the opportunities from new digital technology solutions."
With a plethora of information available at companies' fingertips, the importance of leveraging Big Data correctly is paramount to ensure businesses remain agile and lean towards the latest market conditions. "Big Data in procurement is a huge opportunity and, to a certain extent, remains largely untapped," explains Walden. "One of the most pressing challenges we face is risk or disruption from the supply chain. It's also important to evaluate whether we're at risk from reputational damage or fraud. We should see how we're able to use Big Data sources like validation, risk and intelligence services. If we do, it will allow us to efficiently and effectively blend together external and internal market data to serve our category teams and supply managers delivered on a streamlined digital platform. From there, they can better manage supplier relationships and identify valuable opportunities."
The Hackett Group has introduced "Digital Excelleration", a digital gateway to measure performance excellence, accelerate business transformation and uncover breakthrough business insights. Along with this, the firm has outlined three steps to achieving digital excellence; benchmarking and best practices, strategic alignment and a transformation plan. The Hackett Group believes that its benchmarking and performance data can provide companies with a competitive advantage and highlights five digital capabilities that firms must master to succeed in the space: customer engagement, workforce enablement, service optimisation, a digital ecosystem and analytics-driven insights. With customer-centricity a key pillar for the Hackett Group, Walden stresses the importance of staying relevant to customers. "It's vital that we continue to innovate and invest to further develop our services," he explains. "We're currently undergoing our own transformation internally within Hackett called 'reimagining advisory.' We're always looking for ways to become even more customer-centric and ensure we keep an eye on what's important to them."
Due to the rapidly changing nature of the supply chain industry, it can be difficult for companies to manage change effectively amidst constant upheaval. To combat this, Walden believes it's important to assess the value that new technology brings and decide whether there is also the option to enhance existing processes and service offerings. "When we talk about digital, it's not just technology. We also need to think very carefully about the talent side," explains Walden. "We know change management and skills development is important. However, there's also a massive opportunity within procurement today to benefit from modernising our technology landscape. Many even have a hidden opportunity to further extend existing technology to suppliers or to train on functionality." Having witnessed the shift to digital first-hand over the past few years, Walden believes he has a clear idea of what the supply chain space will look like in the near future. "I noticed how influential technology was becoming three or four years ago in our field," he says. "At the start, we were all very curious to better understand what the opportunities were and perhaps got caught up with the hype around AI, robots and blockchain. However, in order for industry to fully embrace all this new tech in a positive way, we must recognise that it might take longer than originally thought."
For more information on all topics for Procurement, Supply Chain & Logistics - please take a look at the latest edition of Supply Chain Digital magazine.