Four key areas for digital transformation in procurement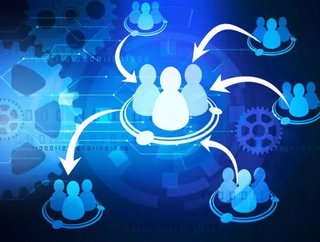 Procurement has changed considerably in recent years, and all evidence suggests that it will continue doing so over the next three to five years. The ad...
Procurement has changed considerably in recent years, and all evidence suggests that it will continue doing so over the next three to   five years. The advent of technology has accelerated this change, and will play a critical role in determining how the industry moves forward – and how quickly.
With robotic process automation (RPA), cloud-based applications, sophisticated analytics, mobile computing, and big data all expected to experience significant growth, embracing these tools has never been more important. That said, uptake is slower than it perhaps should be. The Hackett Group's recent research report, entitled "The CPO Agenda: Keeping Pace with and Enabling Enterprise-Level Digital Transformation," surveyed executives at 180 large companies in the US and overseas – the majority with an annual revenue of $1 billion or more.
The research found that a mere 32 percent of procurement organisations have implemented a digital strategy – and only 25 percent have the requisite skills and resources. This is in sharp contrast to the study's findings that nearly 85 percent of all procurement organisations believe that digital transformation will fundamentally change the way they deliver services over the next three to five years.
So why haven't more procurement organisations embraced technology? The Hackett Group's research found that operating budgets are only expected to grow by one percent in the coming year – meaning businesses either find a way to self-fund the necessary improvements or go without them.
The former approach is likely the more prudent one. By not adopting technology, a business can find itself exposed from a security and business standpoint: cyber risk, heightened competition, hiring difficulties and disruptive innovation are four key examples of potential problem areas.
To succeed and prosper in the near future, procurement organisations must be aware of technology – and of how to use it. The Hackett Group's study found that focusing on four main areas may make digital transformation easier for these organisations. When they can improve the overall stakeholder experience, create and launch a procurement-as-a-service portfolio, build a foundation of analytical insight and accelerate transformation using technology, procurement can more easily embrace technology – potentially increasing its standing within the wider business and gaining a significant competitive advantage over any rivals.
1) Stakeholder experience
World class procurement organisations have already identified ways to make substantial efficiency gains and cost savings – and are moving on to bettering the stakeholder experience in order to boost their value to the organisation and gain the trust necessary to undertake higher-level work. The highest performers are focusing on three distinct areas. The first is building stakeholder experience across multiple channels and personalizing it: if they feel like they're being treated as individuals rather than arbitrary data points, stakeholders tend to be happier. The second is to look for value beyond savings: here, technology is especially important, because it requires some investment but it can often boost efficiency considerably. The third is segmenting the stakeholder community: determining who needs which service, at what level, and for how long.
When stakeholder experience is redefined, so too is the role of the procurement organisation across the wider business.
2) Building a procurement-as-a-service portfolio
As part of efforts to align procurement more closely with the needs of stakeholders, organisations should work to create an 'as-a-service' portfolio that offers a superior degree of reactivity and streamlines the overall buying experience. The Hackett Group's report suggests that procurement organisations focus on establishing purchase-to-pay and sourcing offerings – giving stakeholders more options and increasing procurement's value to the wider company. To bolster this value further, the organisation should be rebranded to reflect overall awareness of its functions – and to increase its influence within the business. Finally, procurement should work to make sure that resources are placed globally and that its centers of excellence are functioning as efficiently as possible.
3) Analytics, data, and insight
Procurement's aim should be to become more than an isolated, siloed organisation: it should become a trusted, influential business advisor – one that works to optimize its own functions and boost value across the entire organisation. Mastery of data will be an important part of this expanded role.
Procurement should aim for proficiency with big data analytics: they offer the ability to model and filter vast quantities of information from many disparate sources. The Hackett Group's report suggests that organisations should support the development of employees and offer in-depth analytical training. Dedicated centers of excellence and special projects teams should be established to make sure that staff are instructed correctly and are working from the most up-to-date information.
Beyond this internal focus, procurement should also aim to deliver new forms of market intelligence using reporting services: this will enable more sophisticated and accurate decision-making. When used judiciously, predictive forecasting can also do much to mitigate the organisation and the wider business' risk.
4) Accelerate transformation with technology
Finally, procurement should use the tools that are available to accelerate its digital transformation. RPA, big data tools, social media, and cognitive computing – amongst many other things – can be used to make organisations more efficient and more profitable. The Hackett Group's research suggests that a bespoke approach should be taken: one that mixes niche and suite solutions and that accounts for the emergence of newer and more sophisticated technological tools. It should also be done with an eye towards improving technology sourcing for the company at large: if procurement has success with a particular method, it should look to find ways of refining it further and duplicating it across the business.
The above four areas are key targets for transformation and improvement, but there is always more to be done. In 2017 and beyond, procurement must look to make the most out of its budget, expand its role, and adjust its philosophy to suit a world of shifting norms and evolving technology. World-class organisations are doing this already; if they hope to catch up, the rest should get to work as soon as possible.
Nic Walden is Director of Advisory Services at The Hackett Group