Ford appoints DHL to manage Fleet Demonstrator programme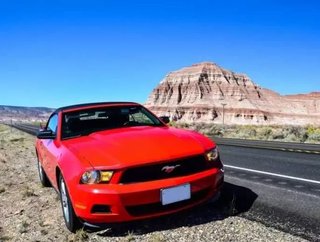 Follow @SamJermy and @SupplyChainD on Twitter.DHL Supply Chains automotive marketing and sales support business, Inside Track, has renewed its partnersh...
Follow @SamJermy and @SupplyChainD on Twitter.
DHL Supply Chain's automotive marketing and sales support business, Inside Track, has renewed its partnership with Ford in the UK to manage its Fleet Demonstrator programme.
Designed to encourage new and existing customers to experience Ford's latest product range via an extended test drive, DHL Supply Chain will manage all aspects of the programme including customer booking, delivery and collection, vehicle conditioning and fleet management.
DHL Supply Chain will continue its focus on the customer experience through greater use of technology at the key service touch points. The extension of a fully on-line booking portal, where customers can book test drive vehicles quickly and gain immediate confirmation, will be integral to this approach. In addition, the latest driver mobile 'app' allows customers to track the delivery status of their order and the location of the vehicle at any time.
Colin Stokes, Managing Director, DHL Supply Chain, Inside Track said: "We are proud of the quality and consistency of service that we have delivered to Ford in the UK over the years, and look forward to building on this in the future. I am confident that the implementation of new technologies and innovative solutions will ensure Ford retains a market-leading customer experience within the fleet and business sector, and we are delighted to be continuing our partnership."
DHL is the leading global brand in the logistics industry. DHL's family of divisions offer an unrivalled portfolio of logistics services ranging from national and international parcel delivery, international express, road, air and ocean transport to industrial supply chain management. With more than 325,000 employees in over 220 countries and territories worldwide, they connect people and businesses securely and reliably, enabling global trade flows. With specialized solutions for growth markets and industries including e-Commerce, technology, life science and healthcare, energy, automotive and retail, a proven commitment to corporate responsibility and an unrivalled presence in developing markets, DHL is decisively positioned as "The logistics company for the world".
DHL is part of Deutsche Post DHL Group. The Group generated revenues of more than 56 billion euros in 2014.