Accenture: Next Generation Digital Procurement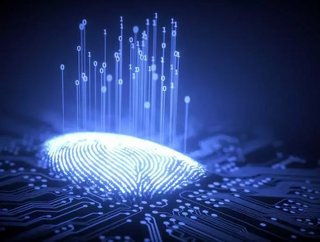 In the May edition of Supply Chain Digital, we examined the transformation of digital procurement in the supply chain. In this article, we take a close...
In the May edition of Supply Chain Digital, we examined the transformation of digital procurement in the supply chain. 
In this article, we take a closer look at Accenture's digital procurement strategy and its "Next Generation Digital Procurement" report.
Five key elements to making digital procurement a reality
Through digital procurement, a company can significantly increase procurement's speed, agility and efficiency. Digital procurement allows for better visibility, decreased risk and enhanced compliance - which will ultimately enable increased spend under management and more value for the business. Accenture has listed five important components to making digital procurement a reality.
Data
Data is central to how a company predicts the needs of people, knows which goods or services are available to better meet those needs, determine which suppliers are the right ones and work out the right price to pay. In order to create a truly digital procurement organisation, companies should consider an intentional strategy to capture far more data internal and external than they do today:
Everything the organisation touches - not just in its sourcing process, but also in any process generating data that's relevant to procurement and sourcing. This includes invoice and payment data to understand compliance with price and process, including process information, such as who approved a price variance and for how much.
Data outside the organisation, such as deep and broad category and market intelligence, which is sometimes even more important. Such data is vital to develop the greatest insight into the TCO or pricing levers the company can consider when negotiating an individual contract.
Toolbox
If data is the fuel for digital procurement, technology is its engine. By combining relevant data and these highly advanced technologies, a company can automate and enhance a range of activities and processes as well as going beyond simple automation to providing advanced intelligent support.
SEE ALSO:
Intuitive user experiences
In order to fully benefit from the digitalisation of procurement, an organisation should offer an attractive, intuitive user experience that allows stakeholders to use the online procurement tools. The more people who use digital capabilities, the more effective they are in buying and the more data the organisation can collate in specific transactions.
Skills and talent
A digital procurement organisation must do more than just collect data and apply digital tools. Generating true value offers another key element, a cross-functional team of people with a unique set of skills:
Data scientists and AI experts who understand how to build and apply models to manipulate the data and tease out different correlations. 

Category/business experts who can advise whether those correlations are significant or simply coincidences.

IT professionals who recognise the technology tools and software applications, as well as how to integrate them to create a solution to a problem that adds value.

Design professionals who are adept at developing compelling experiences that make stakeholders want to use the tools provided rather than find ways to avoid them.
New policies, procedures and operating model 
Digital procurement provides all stakeholders - company employees and suppliers - with a new way to collaborate and interact, as well as greater access to more robust data and insights. An organisation should review its policies and procedures to ensure everyone understands their roles and responsibilities in the new procurement process and how they can make the most informed decisions.
For more information on procurement, supply chain and logistics topics - please take a look at the latest edition of Supply Chain Digital magazine.