Subduing the rising tide of procurement stress: CIPS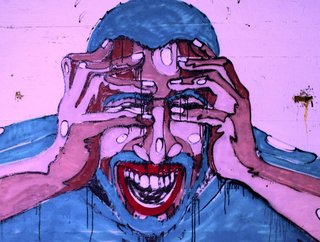 Supply Management, the official CIPS magazine looks at stress and its impact procurement and asks: "Are you equipped to help your team manage stress?"
A new special report released by Supply Management, the official CIPS magazine takes a look at the persistent theme of the mounting pressures of stress taking a toll on procurement, and asking "are you equipped to help your team manage stress?"
The report says, "procurement has been operating under extraordinary circumstances for three years. And while it's difficult to balance business needs with workforce wellbeing in a challenging economy, your people – and your organisation – will thank you for it."
The report reveals that a recent survey of 200 supply chain and procurement professionals by Skill Dynamics revealed that 98% believed they were facing challenging issues, and that these ranged from maintaining supply resilience and continuity in the face of ongoing disruption (57%), to making continual cost savings despite hyperinflation and changes in commodity costs (46%).
On the issue of the impact of current events on workloads, the report goes on to state that data from LinkedIn, reported by Bloomberg, "shows that supply chain managers left jobs in 2020-2021 at the highest rate since 2016, when records began. Meanwhile, the number of openings for supply chain managers on one recruiter's website more than doubled between January 2020 and March 2022."
It states that one of the major underlying issues is that teams lack the resources and skills to cope.
"Beyond major disruptions, labour shortages throughout the supply chain in recent years have resulted in longer hours and therefore burnout among supply chain employees. Many have had to take on additional roles and responsibilities to cover for layoffs and increased turnover."
The second issue is ensuring timely deliveries, saying that "many companies have been impacted by China's zero-Covid policy, shortages in labour or materials and shipping in general."
These combined factors can lead to mounting stresses which can make it more difficult for the procurement function - to function at all.
The importance of identifying mounting stress is key, and can come in the form of:
Any kind of "untypical" behaviour
Dip in performance
Persistent lateness
Becoming disengaged or cynical about work
Withdrawal from social interactions
Making more mistakes and rushed decisions
Taking much longer to complete tasks or make decisions
Increased levels of irritability and conflict or aggression with colleagues
A lack of motivation
Tearfulness, mood changes (up or down) or loss of humour
Drug and alcohol use
Trouble sleeping
Physical symptoms such as stomach problems, back and shoulder tension, headaches, or being unwell more often
It then goes on to offer eight ways to build a healthy workplace culture:
Train all managers in staff wellbeing
Make stress a topic of conversation
Get creative with support
Get flexible
Help people 'find the why'
Be a positive role model
Build team connection
Revisit and manage expectations
International recruitment could alleviate pressure according to the report, and when labour shortages bite and competition for talent is fierce, it proposes that employers may benefit from looking further afield.
Whatever the case may be, whether it's alleviating the stresses of your current employees, which any procurement organisation worth their salt should be doing I'm the first place, or looking 'further afield', it need not be pointed out that international recruiting may be a sign that the organisation has been unsuccessful at managing stress in the workforce, in the first place.
Take these tips and apply them to your organisation - a healthier workplace with intelligently managed stress will make for a productive environment.