Supply Chain Risk Management
Hackett Group: Procurement will have to do more with less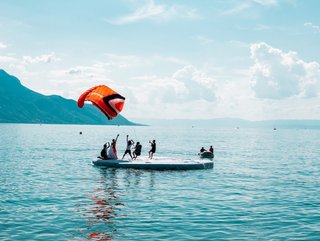 The 2023 Key Issues report by Hackett Group finds procurement fallouts and rising pressures will need to be shouldered with signs of compounding effects
According to Hackett Group's 2023 Key Issues, 67% of procurement professionals are looking to establish formal governance models between procurement and business stakeholders to improve the function's ability to hit goals and increase business influence.

This comes with the rising tide of convergences between both internal processes and inter-organisational systems which reflect the rising pressures on procurement and supply chains.
Formal governance is essentially the set of policies, structures and values that inform or govern decision making - and procurement's move to establish models is about continuity and efficiency in operations - a initiative to offset the procurement fiascos of the last few years.
The report in question surveyed 350 global executives in finance, procurement and supply chain, and stated: "Procurement organisations continue to view becoming a strategic advisor to the business as an enabler to achieving performance goals and delivering on an expanding list of enterprise and functional objectives.
"Business partnering is a key capability to increase procurement's influence and become a trusted advisor to the business. Two-thirds of procurement executives anticipate taking action over the next year to strengthen governance and improve information flow as a means of elevating their business partnering capabilities."
Reporting on the issue, Supply Management, CIPS' official news outlet, said that the actions procurement teams plan to introduce to improve procurement's business partnering abilities in the next 12-14 months are:
1. Formal governance model between procurement and business stakeholders (67%)
2. Improving information flow between procurement and the wider business (65%)
3. Making business partnering part of the category management team role (44%)
4. Establishing executive-sponsored business partnering strategies (36%)
5. Improving procurement staff's acumen (33%)
The Hackett Group expressed that "Executives expect 2023 to be another difficult year as they confront an unprecedented confluence of factors – a progression of the global economic downturn due to recession, high inflation, continued geopolitical turmoil and talent shortages driven by long-term demographic shifts."
Senior research director, procurement and procure-to-pay advisory at Hackett, Amy Hillcox, said geopolitical disruptions for supply chains has shifted procurement priorities.
She said: "We've seen a reordering of priorities in terms of procurement strategy for 2023. Ensuring supply continuity, the top priority, is even more of a focus than it was two years ago at the outset of the pandemic, in part because of geopolitical turmoil and other disruptions. Combating inflationary pressures has soared to the number two spot, which is to be expected."
The report found that procurement will also "need to find ways to do more with less" in 2023, which falls in-line with many other trends stemming from events such as major supply chain disruptions, inflationary pressures and procurement-team pressures and burnout.
The Hackett report found that following a 10.6% increase in workload and smaller increases in procurement staffing, procurement will see a productivity gap of 7.4% - which will further produce an efficiency gap of 7.8%.
Principal and global procurement advisory practice leader at Hackett, Chris Sawchuk, said: "Reducing spend cost not only remains a core priority for procurement, but will be elevated further in 2023 as procurement organisations aggressively pursue opportunities to claw back cost increases that have occurred in the last couple of years.
"But more and more, procurement organisations will also be looking to augment their cost savings initiatives to create broader value and true competitive advantage for their companies. To do this, procurement must build effective capabilities for continuous data acquisition and advanced analytics to provide both predictive and prescriptive insight and intelligence."
Top Procurement Priorities for 2023:
1. Ensuring supply continuity
2. Combating inflation price rises
3. Reducing spend cost
4. Pursuing procurement digital transformation
5. Improving analytics and insights capabilities
6. Strengthening third-party risk management visibility and capability
7. Acting as strategic advisors to the business
8. Improving stakeholder centricity
9. Improving procurement agility
10. Embedding responsible procurement