Yodel chairman outlines its New Year resolution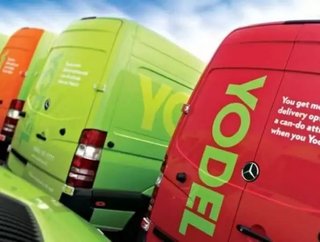 Follow @SamJermy and @SupplyChainD on Twitter.The year of 2014 was when online shopping changed forever. No one expected it. Not the analysts, not the r...
Follow @SamJermy and @SupplyChainD on Twitter.
The year of 2014 was when online shopping changed forever. No one expected it. Not the analysts, not the retailers, not the parcel carriers, not the media, not consumers. It broke the mould and put immense pressure on the whole sector. The cause? Black Friday combined with Cyber Monday. Once seen as a fad imported from the US, Black Friday became a huge event in the retail calendar and its here to stay, as pointed out recently by the boss of Dixons Carphone.

Over this manic sales period, customers were enticed by bargain deals, often with a promise of next day delivery. The scale of the orders taken in this short period exceeded the pick, pack and despatch capacity of many retailers and it surpassed the next day delivery capacity of the UK parcel market. Inevitably, promised delivery dates were missed leading to customer frustration and dissatisfaction.
Unfortunately, what followed next was a national media frenzy. Headlines warned Christmas presents would not be delivered before 25 December – despite Black Friday and Cyber Monday occurring three weeks before the festive period. This was hugely damaging for the retailers and parcel carriers while causing undue concern for customers waiting for presents to be delivered. All in all it was a wholly unsatisfactory position for the industry and consumers alike.
What's clear is that we can't put the 'sales genie' back in the bottle. The changes will continue and accelerate, which is why the whole industry needs to transform. 
What actually happened?
Cast your mind back to November. Everyone in the sector had done their homework and prepared for 'peak' as it's known by retail and delivery veterans. Everyone felt tentatively ready for a bumper year. Christmas shopping predictions made by Experian and IMRG as late as 25 November anticipated online spend to set new records at a colossal £555 million.
For our part, we'd started planning 11 months earlier, in January 2014. As usual, we invested heavily in a detailed Christmas operations plan, and were set to increase resources to match retail forecasts. By peak we'd boosted the workforce with over 5,000 additional members of the team, putting over 700 additional vehicles on the road and procuring 13 further sites to handle the increase in parcel volume. This same level of planning had worked quite successfully for the previous two years and we felt confident we could deliver another good Christmas.
Then Black Friday hit. The very sound and respectable estimates that have served the industry so well for years were exceeded by 46 per cent on 28 November. Not £555 million but £810 million was spent online. In one day. Similarly, sales for Cyber Monday (1 December) also exceeded original forecasts by over 10 percent with £720 million spent, compared to estimated figures of £650 million. The economic and industry models that the whole sector trusts were smashed.  I'll say it again. No one saw it coming.
The factors behind this shift were varied, but arguably couldn't have been anticipated. Firstly, advance notification of promotions, coupled with a mild winter, meant that shoppers waited before they started buying presents and investing in their winter wardrobes, resulting in low parcel volumes during November. The flash sales then triggered a huge and unprecedented spike in parcel volumes being thrown at the carriers over the Black Friday and Cyber Monday weekend compared to 2013.
Also, marketers kept pushing next day delivery in order to offer the best deal in a historically tough market despite knowing their promises couldn't be met. This led to the consumer dissatisfaction the industry wants to avoid.
Despite what was written at the time, we kept our operations going, delivering over 15.5 million parcels between 1 and 24 December; a year-on-year increase of 11 percent. On Yodel's busiest day, 1 December, over 1.2m parcels were delivered to customers across the UK, over 40 per cent more than our peak day in December 2013.
Importantly, over the Black Friday weekend we took in more than 600,000 parcels over and above the forecasted level, despite operating a distribution network designed to handle forecast volumes. How did this happen? The size and shape of parcels had decreased dramatically meaning vehicles which normally carried 1,000 parcels were often carrying more than triple that. We transported this extra volume into our network but could not possibly process and deliver it all in line with customer expectations.
To put it another way, we took 600,000 additional parcels that could not have been delivered if we'd not stretched our network to deliver it. 600,000 orders would have had to be rejected if we'd have said no to the retailers.
However, there were inevitable consequences from helping to deliver these additional items.  We built a backlog of parcels and had to take early action to clear them.  We were only able to do so by implementing a brief one to two day suspension of collections from retailers. Deliveries to consumers continued. The suspended collections were brought back into our network as soon as the backlog had cleared to manageable levels. 
It was a bold but necessary move and we recovered in just a few days. By Christmas Eve we had not only delivered on our promises but also successfully delivered over 388,000 parcels, which were not due until after Christmas, ahead of schedule.
Where the industry goes in 2015
Fast forward back to today. The industry's dusted itself down, but it's clear 2015 requires a different strategy – and not just for Yodel. This is bigger than just one parcel carrier. We've experienced a step change in the way we shop online and the entire industry is working to ensure Christmas 2015 is a success.
A number of practical steps need to be taken. Firstly, the carriers – in unison – and retailers need to work closely to predict volume and manage consumer expectation better. We also need to work with industry analysts to fully understand what 2015 and beyond may bring.
Secondly, 2015 requires more transparency about the true costs of delivery. If consumers are keen on the concept of massive short-term sales and want next day delivery at the same time, it needs to be paid for. As John Lewis' Andy Street said, consumers' expectation that online delivery should be no more expensive than buying it in a shop will have to be tackled.
I agree with this view. Without change we will end up with an unsustainable delivery industry. At present many retailers are absorbing all or part of the delivery costs and in turn are squeezing the carriers. Consumers expect an ever shortening delivery window at lower and lower prices. The equation simply will not balance.
Customers deserve choice. If they want to pay for a same day delivery, the industry needs to provide affordable and profitable services to meet those needs. In the same way, there needs to be a range of delivery options to deal with non-time critical deliveries. The key point is customers need to know exactly what service they are paying for and will get at the time the order is placed. Just as importantly, the retailers have to have a very high confidence that their delivery partners can deliver the service the consumer has bought. Honesty, transparency and a fair price is vital.
We also need to understand the UK's next day delivery capacity is finite and not to sell beyond it. Therefore the industry as a whole needs to find a method of spreading volatile parcel volumes to match the industry capacity, while delivering a high quality service that meets everyone's requirements. That may mean that 48 and 72 hour services become the standard during peak periods, and where required, next day deliveries are available only at a premium price that reflects the true costs of providing this service at times of extreme volume.
The Yodel New Year resolution is simple. We refuse to be "busy fools", running faster, working longer and pushing our teams harder for little or no commercial return and reduced customer satisfaction. The entire industry has some strategic decisions to make and I for one am determined to do so as far in advance of Christmas 2015 as possible. The planning has already started because I fully expect 2015 to be another record year.
Experian and IMRG report issued on 25.11.2014 'Manic Monday' to outstrip Cyber Monday with 151 million visits to online retail sites and £676.5 million spend'
IMRG report http://www.imrg.org/imrg-black-friday-cyber-monday-poll-december-2014