XPO Logistics Completes Spin Off of GXO Logistics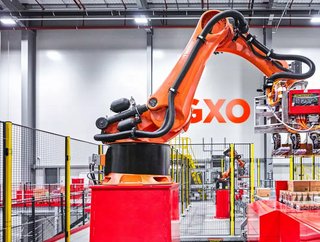 GXO Logistics marks completion of its spin off from XPO Logistics by ringing the Wall Street bell on its first day of regular way trading
XPO Logistics has completed its spin-off of GXO Logistics, creating two independent public companies.
GXO Logistics today marked the occasion by ringing the opening bell on the New York Stock Exchange. GXO leadership and board members were in Manhattan to mark the "exciting milestone in GXO's history", opening Wall Street and celebrating the business's first day of regular way trading. 
"We consider it a privilege to launch GXO as a new company at the top of the industry — the world's largest pure-play logistics provider," said chief executive Malcolm Wilson, in a statement. "We have a powerful platform for future growth, including our culture of innovation, strong customer relationships, seasoned leaders and a world-class team. This is day one of unlocking vast new potential for our company."
GXO Logistics in Brief
CEO: Malcolm Wilson (formerly CEO, XPO Logistics Europe) 
Employees: 94,000 approx.
Warehouse capacity: 208m sq.ft
Key customers: Apple, Nike, Whirlpool, Nestlé
XPO's Pure-Play Strategy 
XPO Logistics announced plans to spin off its logistics division in December 2020, with the intention of creating two pure-play entities focussed on contract logistics (GXO) and freight transportation (XPO). 
In an interview last month, GXO Chief Investment Officer Mark Manduca said there is "massive scope" for growth both organically and through M&A activity. "A deep pool of potential new business exists for GXO, both through share gain and penetration," he added, explaining that companies are increasingly looking to outsource logistics as supply chains become ever complicated. 

GXO is a leader in logistics automation and robotics, leveraging AI and machine learning to 'turn logistics into a competitive advantage' for its customers. It has approximately 94,000 employees, and counts Apple, Nike and Whirlpool among its blue chip customers. The company says it will also look to strengthen its presence in other high-growth areas, primarily ecommerce, apparel, technology, food and beverage, and consumer electronics. The company has 208m+ sq.ft of warehouse space across 869 locations in 27 countries.