XPO Logistics announces its revenue rose to $831 million last year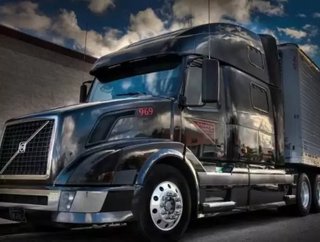 Follow @SamJermy and @SupplyChainD on Twitter.XPO Logistics has announced financial results for the fourth quarter and full year 2014 which shows total...
Follow @SamJermy and @SupplyChainD on Twitter.
XPO Logistics has announced financial results for the fourth quarter and full year 2014 which shows total gross revenue increased a staggering 223 percent year-over-year to $830.7 million, and net revenue increased 463.8 percent to $299.4 million.
This is largely due to recent acquisitions. Even so, the company has approximately $1.5 billion in available capital, including approximately $1.1 billion in cash, as well as undrawn capacity on its asset-backed loan facility.
Bradley Jacobs, Chairman and Chief Executive Officer of XPO Logistics, said: "The fourth quarter was our strongest performance yet, with higher than expected EBITDA of $42 million and revenue of $831 million. We built broad-based momentum across our operations; company-wide organic growth of 39 percent, significant strength in our truck brokerage and contract logistics businesses, and a sales force focused on cross-selling our capabilities in the fastest-growing areas of logistics. Our infrastructure, which we put in place to support a much larger organisation, is beginning to return significant operating leverage."
"We set high expectations for 2014 and we delivered. Now we're executing toward our 2015 targets of at least $5.25 billion of revenue run rate and $300 million of EBITDA run rate by year-end. We've opened two cold-starts in the last two months, and we recently completed our purchase of UX Specialised Logistics. We're primed to capitalise on our acquisition pipeline with $1.5 billion of fresh powder. We're ahead of plan, and we're still in the early stages of our growth."
The company provided the following financial targets for 2015:
An annual revenue run rate of at least $5.25 billion by December 31;
An annual EBITDA run rate of at least $300 million by December 31; and
At least $1.5 billion of acquired historical annual revenue for the full year.

The company reaffirmed its financial targets for the full year 2017:
Revenue of approximately $9.0 billion; and
EBITDA of approximately $575 million.
The company's transportation segment, which includes truck brokerage, intermodal, last mile, expedited and freight forwarding, generated total gross revenue of $664.2 million for the quarter, a 158.2 percent increase from the same period in 2013.
The year-over-year increase in revenue was primarily due to the acquisitions of Pacer and ACL, and 39 percent organic revenue growth. Net revenue margin for the fourth quarter was 20.0 percent, compared with 20.6 percent in 2013. The decrease was primarily due to the acquisitions of Pacer freight forwarding and ACL last mile operations, both of which have lower margins than the company's legacy businesses.
Fourth quarter operating income improved to $10.7 million, compared with $3.1 million a year ago. The increase in operating income was largely due to improved performance by the company's truck brokerage and expedited businesses, and by the acquisitions of Pacer and NLM.
The company's logistics segment, which operates as New Breed Logistics, exceeded plan for the quarter, generating net revenue of $166.5 million and operating income of $13.1 million. Results were primarily driven by increased volume with retail customers. The acquisition of New Breed Logistics was completed on September 2, 2014.
XPO Logistics facilitates more than 37,000 deliveries a day as one of the fastest growing providers of transportation logistics services in North America. XPO is the third largest freight brokerage firm, the third largest provider of intermodal services, the largest provider of last mile logistics for heavy goods, the largest manager of expedited shipments, and a leading provider of highly engineered, technology-enabled contract logistics. It has 201 locations and over 10,000 employees.
For more information: www.xpo.com.