XPO Logistics and Aeroporti di Roma: the first fully integrated supply chain solution in Italy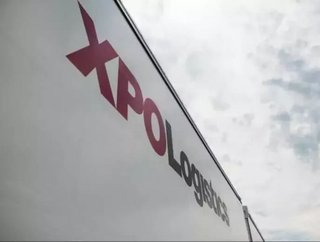 XPO Logistics, a leading global logistics solutions provider, has entered into an agreement with Aeroporti di Roma to create the first fully integrated...
XPO Logistics, a leading global logistics solutions provider, has entered into an agreement with Aeroporti di Roma to create the first fully integrated solution for airport goods management in Italy.
As part of the new announcement, the logistics operation at Aeroporti di Roma will be the first logistics operation in Italy. Following successful testing in the UK at Manchester and London Stansted airport, the operation is designed to simplify the management of logistics and reduce congestion within the airport areas.
XPO Logistics – a numbers game
The UK based logistics solutions company has 88,00 employees in 1,440 locations utilising a network of people, technology and physical assets in 34 countries worldwide, serving well over 50,000 and handing an average of 150,000 shipments and over five billion inventory units per day.
And breathe.
And the award goes to…
XPO is a multi-award winning company, with five awards in 2016 alone. These include;
Being named a Top 75 Green Supply Chain Partner by Inbound Logistics
Recognised as the fastest-growing company on the Fortune 500 list
Ranked #17 among innovative growth companies, and #263 among America's best employers by Forbes (2016)
The French Ministry of the Environment and the French Environment and Energy Agency (2016) awarded XPO the label "Objectif CO2" for outstanding environmental performance of transport operations in Europe
Nissan Motor Manufacturing (2016) honoured XPO for the third consecutive year for outstanding work as a logistics operator in the UK
A Fiumicino first…
There will be 27 XPO logistics employees working in Aeroporti di Roma as part of the operation, which will service over 150 stores at the site.
XPO Logistics has established a central warehouse which will serve as a consolidation centre. Goods will be screened in compliance with security regulations before being stored at the warehouse.
There will be nine terminal access points at the airport, in which logistics drivers will deliver merchandise directly to the stores.
Should a store wish to return merchandise to the warehouse, then an exact reverse process happens simultaneously to create a fully efficient integrated supply chain solution.
Embracing innovation…
"We embraced the challenge and successfully developed an innovative process customized for the Italian airport system," stated Ube Gaspari, managing director–supply chain of XPO Logistics in Italy.
"Rome's Fiumicino airport was an important demonstration of our expertise in last mile logistics, where it is critical to protect each retailer's brand by ensuring that consumers receive merchandise in good condition. In these first few months of activity, we have already tripled the number of stores that have chosen XPO Logistics as their sole logistics provider."
Solutions to sustainability…
XPO Logistics is committed to ensuring that all activities, products and waste materials related to contract logistics operations are responsibly managed to reduce environmental impact.
Recycling and waste reduction -  XPO facilities recycle paper, cardboard, plastic and electronic waste, and utilize an electronic document repository to reduce paper output. The reverse logistics operations recycle millions of electronic components and batteries each year.
Energy efficiency measures -  XPO supply chain solutions seek to incorporate energy efficiency. This will include a detailed evaluation that includes energy considerations and if renovations are needed, XPO will purchase energy efficient equipment where practical.
Forklift emission reduction -  We fuel emissions from the forklifts in our facilities are regularly monitored and immediate corrective action if we feel a reading is too high. Our preventive maintenance program improves vehicle performance while maintaining air quality.
Distribution centre practices - XPO packaging engineers ensure that the optimal carton size is used for each product, and where feasible, we purchase recycled packaging materials. We also design and manufacture reusable kitting tools for the installation of parts in our clients' manufacturing operations.
Supply Chain Digital's October issue is now live. 
Follow @SupplyChainD on Twitter.
Supply Chain Digital is also on Facebook.