What is Dubai's rapidly growing World Logistics Passport?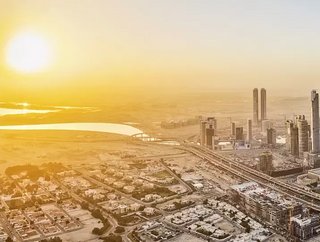 The World Logistics Passport welcomed 10 new nations this month, but what is it and how could it accelerate trade in emerging markets?
Nations from across Asia, Africa and South and Central America are lining up to join World Logistics Passport, a new trading programme launched under the directive of Sheikh Mohammed bin Rashid Al Maktoum, Vice President and Prime Minister of the UAE, and ruler of Dubai. 
But what is the initiative and why have companies like Sony, Johnson and Johnson, UPS and Pfizer already signed up? 
Launch of the World Logistics Passport 
The World Logistics Passport was launched in 2020 at the World Economic Forum in Davos, by Sheik Mohammed. It is aimed at increasing trade opportunities between emerging markets by combining the strengths of national trade organisations, logistics leaders and multinationals to from "a close knit alliance focused on trade growth", according to Sheik Mohammed. 
It hopes to supercharge supply chain development and bridge the gaps between manufacturing hubs that are expanding across emerging markets, particularly in South East Asia and Africa. 
Brazil, Colombia, South Africa, India, Indonesia and Thailand were among the first nations to join the alliance in 2020. They have been joined in recent weeks by 10 further nations: Ethiopia, Botswana, Zimbabwe, Mozambique, Burkina Faso, Guinea, Malaysia, Kenya, Paraguay and Ecuador. 
How does World Logistics Passport membership work?
The WLP is the world's first freight loyalty scheme of its scale and type, and encourages local entities, freight forwarders and traders to provide additional trade in exchange for incentives. The initiative is split into a variety of tiers, which members join based upon criteria tied to their global influence and market leadership. They include silver, gold and platinum tiers, and members can unlock access to higher levels by meeting growth targets and outperforming the market. 
Initial membership structure
Global top trading companies - Identified by the WLP team, enjoy Platinum Tier benefits across all Hubs
Selected top trading companies - At the Hub level, identified by the local benefit providers and the WLP team, are registered immediately at the Silver Tier in the first year
Selected top trading companies - At the Gateway level, identified by the freight forwarders associations and the WLP team, are registered immediately at the Silver Tier in the closest Hub in the first year
Other companies join the WLP at the White Tier and can be upgraded by up to one Tier per year by reaching trade growth targets in consecutive years
Dubai's Silk Road strategy 
The World Logistics Passport forms part of Dubai's Silk Road strategy, a multi-decade endeavour launched in 2019 to promote and grow air and sea freight and bridge logistical gaps between emerging manufacturing and production hubs in emerging markets. 
Earlier this year, Sheikh Mohammed said: "The World Logistics Passport is yet another major initiative that reflects the UAE's vision to shape a brighter future for our world through innovative programmes that foster global trade cooperation." 
The group will today gather for the WLP Global Summit, the inaugural meeting for members. In a virtual live event, top speakers will share trends, welcome new members, and plot the future roadmap for the initiative. Lessons learned throughout the COVID-19 pandemic will be dissected, along with a vision for what the WLP will aim to accomplish over the coming 12 months.