UPS expanding healthcare network to simplify Latin American market access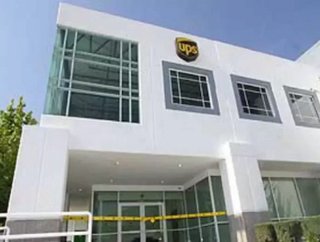 Follow @SamJermy Follow @SupplyChainD Over the coming months, UPS will open and expand new facilities near Mexico City, Mexico, Sao Paulo, Brazil and...
Over the coming months, UPS will open and expand new facilities near Mexico City, Mexico, Sao Paulo, Brazil and Santiago, Chile, highlighting its continued investment in the region.
With these expansions, UPS's network in the region reaches nearly 70 percent of the total healthcare consumption and manufacturing markets in Latin America. The region includes two of the top 15 healthcare consumer markets worldwide and the UPS facilities are located in the largest consumption cities in these countries enabling efficient market access.
John Menna, UPS vice president of Global Healthcare Strategy said: "Latin America represents a strong growth opportunity for healthcare companies and providers who rely on UPS's network of dedicated facilities, air freight, and safety and compliance expertise to support their business goals.
These facilities offer greater access to the best-in-class logistics solutions for pharmaceutical, biotech and medical device companies serving Latin America, giving global healthcare customers the confidence they need."
The growing middle class is driving increased healthcare demand across emerging markets worldwide, including Latin America. Reaching new markets was identified by nearly 80 percent of healthcare executives in UPS's most recent annual "Pain in the (Supply) Chain" study which measures decision makers' concerns in healthcare logistics.
Romaine Seguin, president of UPS Americas Region said: "The opening of these facilities are a part of UPS's ongoing strategy to expand its footprint in vital markets and continued investment in technology to meet the demands of our customers.
Each expansion is designed to ensure we deliver service excellence. Our mission, which is posted in every UPS healthcare facility around the world, reminds employees that 'It's A Patient, Not A Package' as we put in place dedicated solutions and specially trained people who bring the mantra to life."
For more information on UPS's healthcare logistics expertise and solutions, visit: www.ups.com/healthcare.