Accenture to acquire Brazilian supply chain analytics company Gapso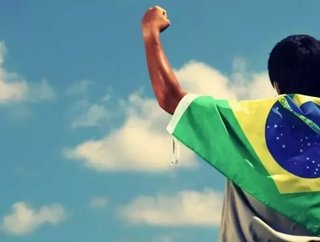 Follow @SamJermy and @SupplyChainD on Twitter.Accenture has entered into an agreement to acquireGapso, an advanced analytics services and solutions prov...
Follow @SamJermy and @SupplyChainD on Twitter.
Accenture has entered into an agreement to acquire Gapso, an advanced analytics services and solutions provider based in Brazil that specialise in solving complex supply chain and logistics challenges, mainly for companies in the natural resources and agribusiness sectors.
Through the acquisition, Accenture will further expand its analytics capabilities in Brazil and provide clients with advanced analytics talent and solutions that enable data-driven decisions that can optimise operations and reduce supply chain risk and costs.
Gapso's sophisticated advanced analytics talent, featuring data scientists, analysts and developers, along with its methodologies and planning solutions, will be integrated into Accenture Analytics, part of Accenture Digital. Complementing Accenture's end-to-end analytics services, Gapso will help position Accenture as a key advanced analytics player in Brazil, serving clients that specialise in the oil and gas, petrochemical, mining, pulp, paper, steel, grains, sugar and ethanol industries.

Rodolfo Eschenbach, Accenture Digital lead in Latin America, said: "Accenture are happy to be extending its analytics reach in Brazil through the acquisition of Gapso.
"By combining Accenture's and Gapso's broad analytics skills and capabilities, Brazilian companies in the natural resources and agribusiness industries will have access to the best data scientist talent and solutions in the market for driving real, data-driven, operations outcomes at scale. When businesses harness, optimise and analyse their data for insight, value in the form of improved productivity or a competitive advantage can be realised."
 
Through the Gapso acquisition, companies will also be able to capitalise on the data being created through the growing Industrial Internet of Things (IIoT) the universe of intelligent industrial products, processes and services that communicate with each other and with people over a global network.
Gapso's advanced analytics capabilities can help companies more effectively transform IoT data into insights that can solve challenging supply chain and operations problems at a time when digital supply networks are replacing traditional, linear supply networks.
 
Oscar Porto, Gapso Business Director, said: "Over the past twelve years, Gapso has curated an impressive team of analytics experts and capabilities that enable faster and better outcomes in connection with a client's most critical logistics issues.
"By joining Accenture, we will be able to build on our achievements and engage in a more powerful, broader-scope of analytics conversations with clients. I'm proud of the Gapso team and I am looking forward to taking our methodologies further and continuing to disrupt the resources and agribusiness industries through insight-enabled decision-making."
 
Gapso's employees will join Accenture Analytics. The acquisition is a key element of Accenture's Brazilian strategic growth plan for Accenture Digital. Accenture Digital is currently helping companies such as Unilever pursue their digital transformation strategies.
 
This announcement comes less than one year after Accenture acquired i4C Analytics, an advanced analytics software platform provider based in Italy that specializes in helping clients solve complex business problems through easy to use analytics applications.
 
Founded in 2003, Gapso is headquartered in Rio de Janeiro and offers operational planning solutions based on advanced analytics methods to enable data-driven decision making. Completion of the acquisition is subject to the satisfaction of customary closing conditions.  
 
Accenture is a global management consulting, technology services and outsourcing company, with approximately 319,000 people serving clients in more than 120 countries. The company generated net revenues of $30 billion for the fiscal year ended Aug. 31, 2014. For more information, visit www.accenture.com/analytics.