The UK supply base needs a new shop window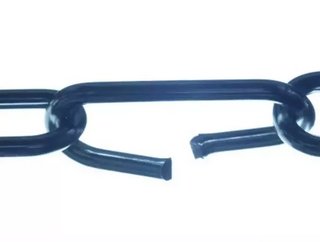 Written by Daniel Ball (pictured, right), Director at Wax Digital Recently released CBI research (Confederationof British Industry)has suggested that a...
Written by Daniel Ball (pictured, right), Director at Wax Digital 
Recently released CBI research (Confederation of British Industry
) has suggested that as many as half of UK firms do not see any improvement from the government's new industrial strategy. Perhaps one of the key oversights of the strategy, and a critical reason why it is failing to resonate with so many businesses, is the lack of holistic visibility that exists into the UK's total supply potential. The strategy is currently based too much on guesswork and what we need are better tools for visualising the UK supplier landscape, helping reconfigure and reboot the country by showcasing its global supply opportunity.
Potential buyers inside the UK and overseas, not to mention the government itself, do not have a granular view of what is on offer from UK companies. What we need, effectively, is a UK supply catalogue which provides insight into the products and services that UK companies have on offer. Pre-vetted, containing customer reviews of suppliers, this approach would give the necessary visibility into what we're offering the world in terms of price, variety and quality. Part social network and part online marketplace, it would help UK companies to sell to the global market as well as giving the government vital insights to shape our future industrial strategy. The present state of affairs highlighted by the CBI shows that, as a nation, we need to make more effort to pool and quantify supplier data. This would create an open 'supply base' where companies' products, services, track record and price competitiveness can be showcased and compared easily and from anywhere.
In its report, entitled Raising the Bar, the CBI says that 63 percent of companies did not think the government was strategic in how it used policy and funding levers to underpin UK competitive advantage. It also stated that 60 percent of companies were unclear about what the UK's industrial strategy is trying to achieve. Again, building the right strategy and policy requires data and insight as its foundation stone. A mass of information exists already, tied up within the sourcing and procurement software systems used by thousands of public and private sector organisations. These fragmented segments of the economy have invested time, money and resource in surveying markets and supply categories, short-listing suppliers, vetting their quality against myriad corporate targets and KPIs and eventually agreeing prices. Imagine the power of this information if it could be pooled into one place. It could potentially hold the key to understanding where the UK can play and win, restoring its position within global supply chains. In my opinion the government should be doing more to urge UK buying organisations to share this data and working with technology experts to build a system that aggregates it all into one place.
Not only would this exercise provide a window into the UK's supply potential for the government and global buyers, it would also foster and encourage cross-fertilisation of business between UK companies. While offshore supply is an essential part of most supply chains, a single UK supplier database would help to maximise what we, as UK organisations, buy from each other. A large proportion of everything UK businesses purchase is from other UK companies – for example the majority of non-core purchasing in the UK is based on contracts with other UK companies. But pooling supplier data into one system could lead to expansion of domestic markets for many suppliers, encouraging them to buy and sell reciprocally between each other rather than looking overseas. It could be part of creating a stronger national ecosystem of trade.
If the UK was successful in pulling all of this information together, with cloud technology providing the natural platform for making it easily accessible and shareable from anywhere, the UK would be ahead of the game with valuable and market-ready insight into what UK industry has to offer the world. This would enable the government to gain a clearer picture of the UK's competitiveness and its differentiators other than price – such as quality, service, risk and sustainability – to set a more clearly applied industrial strategy. At the same time it would act as a new shop window to tell the world what they can buy, as well as why they should buy, from the UK.