Toy Maker Mattel Under Greenpeace Scrutiny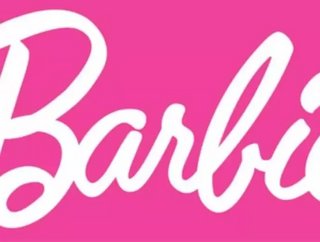 "Barbie its over. I dont date girls that are into deforestation." On Tuesday Greenpeace members scaled the side of Mattels Los Angeles head...
"Barbie it's over. I don't date girls that are into deforestation."
On Tuesday Greenpeace members scaled the side of Mattel's Los Angeles headquarters to hang an enormous banner, including that caption and a frowning Ken doll. Greenpeace has officially launched a campaign against Mattel, the toy company most famously known for producing Barbie, because Greenpeace says this company's packaging materials contribute to deforestation in Indonesia.
Mattel sources its fiber materials for disposable packaging from the company Asia Pulp and Paper. Greenpeace has been after this company for years because its pulpwood suppliers are destroying ecologically important forests in Sumatra, including areas designated as tiger habitat.
"The trail leads directly from Mattel to Asia Pulp and Paper and its suppliers in a chain of destruction that spans the globe," Greenpeace wrote in a recent blog, according to SustainableBusiness.com.
Mattel responded saying that it was "surprised and disappointed" at Greenpeace's actions. The company says it has been "in communication with Greenpeace on a variety of paper-sourcing issues," according to SustainableBusiness.com.
But Greenpeace is not backing down. This organization also suggested that other toymakers might soon be targets of the campaign as well. "We have evidence on Disney, Hasbro and Lego too," Greenpeace wrote on its blog, says SustainableBusiness.com. "Some of their branded merchandise also contains the same mixed tropical hardwood fibre, which is only produced on a commercial scale by two companies in Indonesia, one of which is Asia Pulp and Paper." 
But Asia Pulp and Paper says the Greenpeace allegations are unfounded and that the company only logs forests that are under legal agreements with the Indonesian government. This company also says it has a goal of processing only sustainable plantation pulp by 2015.
"Despite Greenpeace's unsubstantiated allegations, the facts are that our packaging materials contain more than 95 percent of recycled paper sourced from around the world," says Aida Greenbury, Sustainability Chief at Asia Pulp and Paper, according to SustainableBusiness.com. "Less than two percent of the pulp in those carton boxes comes from legal and sustainable Indonesia pulpwood plantations."